October 31, 2018 By Tamera Alexander
Hey friends!
It's launch team time!
With This Pledge, a Carnton novel, releases January 8, 2019, and HCCP and I are looking for avid readers of my novels who would like to partner with me to help spread the word!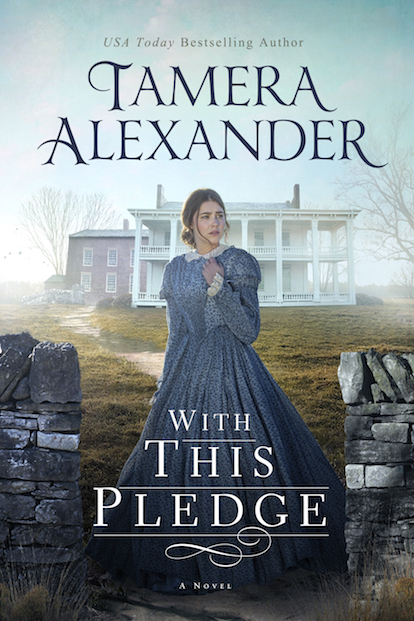 READ MORE ABOUT With This Pledge, a Carnton novel
If you're interested in being considered for the launch team, please sign up for my eUpdates TODAY (if you haven't already), then watch for the ** With This Pledge Launch Team INVITE ** coming on November 1. That's tomorrow!
The invite will be sent exclusively to my eUpdate friends!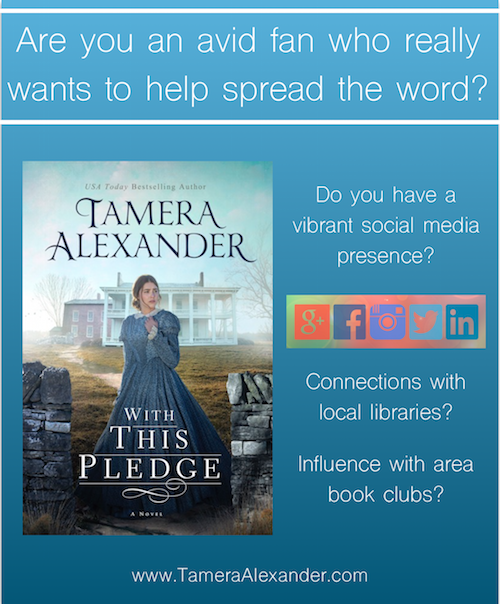 Connect with me via my eUpdates & watch for the email on November 1st
Slots are limited, but if you're interested, please don't delay in signing up.
I'd be so honored to have you on my team!
Continued blessings,
Tammy
© 2019 Tamera Alexander.
All rights reserved.