Belle Meade Plantation then . . . and now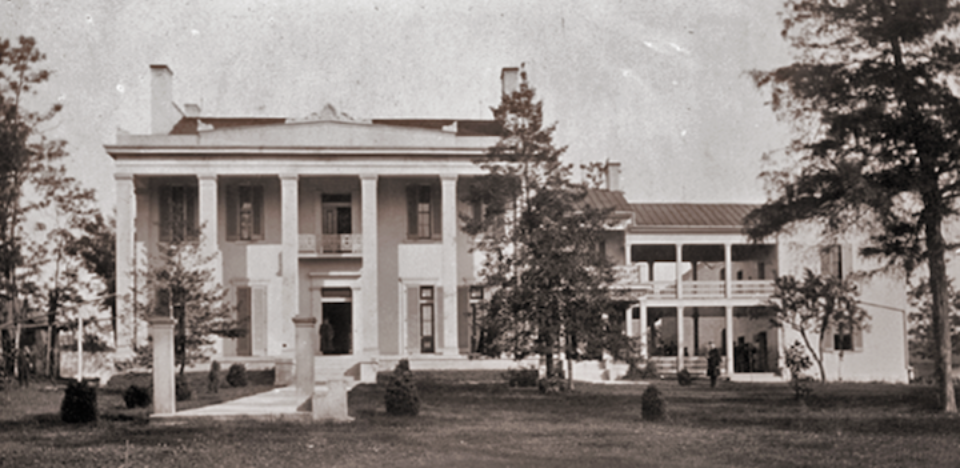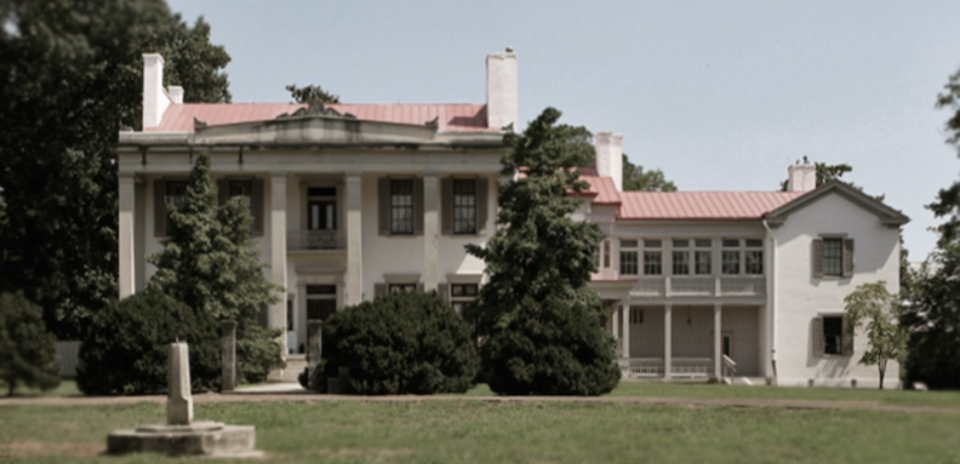 John Harding, the father of General William Giles Harding who is a character in the Belle Meade novels, commissioned the beautiful Greek-Revival mansion to be built in 1845, which was a grand expansion of the original brick house built in 1820 which he and his wife Sarah had named Belle Meade (meaning beautiful meadow).
In 1839, General William Giles Harding assumed management of Belle Meade Plantation and was keenly interested in the merits of breeding and racing thoroughbreds. By 1860, Belle Meade had grown to over 3500 acres with 136 enslaved people working for General Harding and his family.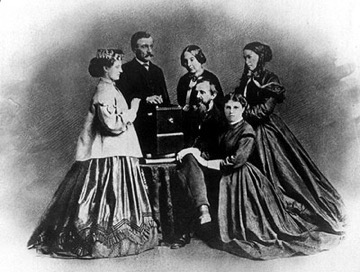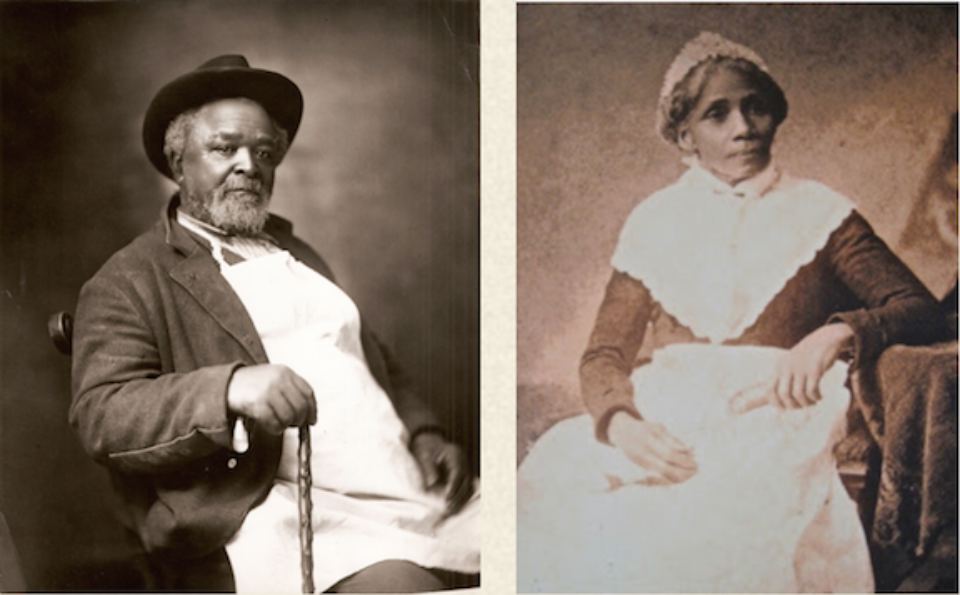 Robert Green
—or Uncle Bob as everyone called him—was brought to Belle Meade when he was a very young boy. He and his parents were "wedding gifts" to the first Mrs. William Giles Harding, along with a family Bible. Uncle Bob grew up working with the horses at Belle Meade and had an extraordinary gift. He was what we might term today…a "horse whisperer."
He became General Harding's most valued employee as head hostler (head stableman) and was an expert in everything related to Thoroughbreds. True to how Uncle Bob is portrayed in the Belle Meade novels, he always wore a crisp white apron.
The opening scene in
To Whisper Her Name
is based on the real history of how Uncle Bob hid General Harding's thoroughbreds during the Civil War. So, truly, without Robert Green, it's doubtful that Belle Meade Plantation and Stud Farm (for breeding Thoroughbreds) would have been nearly as successful as it was.
Learn more about Uncle Bob by watching the videos about his home (The Old Harding Cabin at Belle Meade Plantation) and his life (Meet Uncle Bob who really lived at Belle Meade).
---
According to her descendants,
Susanna Carter
—the head cook and housekeeper at Belle Meade—was born around 1812 in Williamson County, Tennessee. Her father was of English descent and her mother was one-half Creek and one-half African American.
Early in Susanna's life, her father traveled to New Orleans, leaving his children in the care of Randal McGavock, a prominent Williamson County resident and former mayor of Nashville. While in Louisiana, Susanna's father contracted cholera and died; subsequently, McGavock illegally enslaved Susanna and her sisters at Carnton, his plantation in Franklin, Tennessee (which is the setting of my
Carnton novel series
).
Susanna came to Belle Meade as part of a dowry given to Randal McGavock's daughter Elizabeth on the occasion of Elizabeth's marriage to William Giles Harding in 1840. Susanna worked as a cook and housekeeper, assisting Elizabeth McGavock Harding in establishing and managing her new Belle Meade household.
Susanna also became a faithful friend to Selene Harding Jackson, Elizabeth's eldest daughter. On Selene's deathbed in 1892, Selene told Susanna, "You have been one of the most faithful and trusted of my friends. You are true to the last. We will eat together in our Father's House."
Unless you've visited the Belle Meade Plantation in Nashville, Tennessee, or read the Belle Meade novels, it's unlikely you've heard of Robert Green or Susanna Carter. But Uncle Bob and Susanna are people who quietly shaped their world and the lives of the people who owned them prior to the Civil War, and for whom they worked the majority of their lives following.

And their influence still resonates today.

© 2016 Tamera Alexander.
All rights reserved.

Tamera Alexander
P.O. Box 871
Brentwood, TN 37024