Belle Meade Plantation novels, book 3
ECPA Bestseller
2018 Christy Award finalist




Set against the real history of Nashville's Belle Meade Plantation and the original Fisk University Jubilee Singers ensemble, To Wager Her Heart is a powerful love story about seeking justice and restoring honor at a time in American history when both were tenuous and hard-won.
Sylas Rutledge, new owner of the Northeast Line Railroad, invests everything he has into this venture, partly for the sake of the challenge. But mostly to clear his father's name. One man holds the key to Sy's success—General William Giles Harding of Nashville's Belle Meade Plantation. But Harding is champagne and thoroughbreds, and Sy Rutledge is beer and bullocks.
Sy needs someone to help him maneuver through Nashville's society, and when he meets Alexandra Jamison, he quickly decides he's found his tutor. But he soon discovers that the very train accident his father is blamed for causing is what killed Alexandra Jamison's fiancé and shattered her world.
Spurning an arranged marriage by her father, Alexandra instead pursues her passion for teaching at Fisk University, the first freedmen's university in the United States. But family—and Nashville society—do not approve, and she soon finds herself cast out from both.
Through connections with the Harding family, Alexandra and Sy become unlikely allies. And despite first impressions, Alexandra gradually finds herself coming to respect, and even care for this man. But how can she, when her heart is still spoken for?
Sy is willing to risk everything to win over the woman he loves. What he doesn't count on is having to wager her heart to do it.
From USA TODAY bestselling author Tamera Alexander comes a sweeping and historically rich novel about justice, renewal, and the power of love amid times of great change.
Featuring the history of Fisk University's original Jubilee Singers ensemble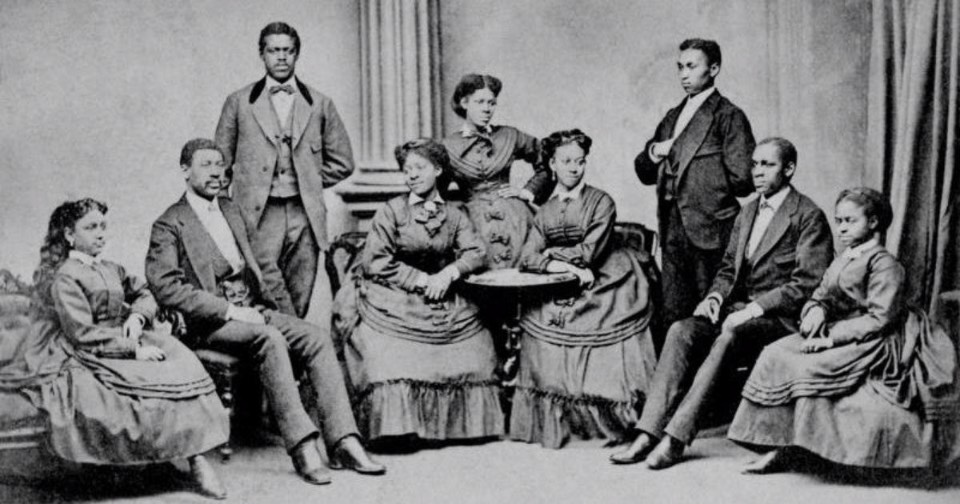 Praise for To Wager Her Heart:
"For lovers of historical romance, To Wager Her Heart offers the very best of both history and romance. Tamera Alexander's well-told story details the early years of Fisk University as a school for freedmen after the Civil War. I was fascinated from beginning to end. This thoroughly enjoyable novel proves why Tamera Alexander is one of the genre's most beloved authors—and one of my favorites."
~Lynn Austin, Bestselling author of Waves of Mercy and Keepers of the Covenant
"Having read all of Tamera Alexander's books, it came as no surprise that To Wager Her Heart is another masterpiece of storytelling. Tamera's gift for detail made Sylas and Alexandra come alive, and you'll find yourself cheering them on as they pursue their destinies. As an African American it is always a thrill to read a novel that includes people of my race—in this case the Fisk University Jubilee Singers. Having heard some of their story from my former college music professor who was a Fisk Alumnus, Tamera's inclusion of them in this novel is a blessing and an honor. This is a book for everyone, and I highly recommend it!"
~ Veronica Brayboy, Avid Reader from New Jersey
"To Wager Her Heart is a wonderful historical romance with sweet and caring characters who are looking for justice and redemption from the past. Real-life people from history are intertwined throughout the novel, enhancing the plot. Alexander has certainly done her research in this lovely Belle Meade Plantation inspirational romance!"
~RT Book Reviews
"To Wager Her Heart is more than a romance. Sy and Alexandra are flesh and blood characters in a post-Civil War era. The author is excellent in portraying Sy. Not all woman authors are good at making their male characters seem natural—Tamera Alexander is. Overall, this should have some masculine appeal while being a satisfying romantic novel for the woman reader. I found this an engrossing book and read it through in one sitting. I recommend to all."
~ Neal Reynolds, Amazon Vine Voice
"A steadfast heroine, a redemption-seeking hero, and a complex Southern society in post-Civil War America seamlessly combine in Tamera Alexander's
To Wager Her Heart
. Fans of Alexander's
Belle Meade Plantation novels
will fall in love with this new installment—but the real stars are the depth of research and the masterful attention to setting the perfect historical scene. Honor. Faith. And love . . . this novel's a journey in them all!"
~Kristy Cambron, Bestselling author of The Illusionist's Apprentice and the Hidden Masterpiece series
"Tamera Alexander has created a story that blends true historical events with unforgettable characters. Her vivid depiction of the struggles of the newly freed slaves, the expansion of the railway, and the journey of the Jubilee Singers brings post-Civil War Nashville roaring to life. To Wager Her Heart interweaves heroic life challenges with rich spirituality and a sigh-worthy romance. The story and characters will stay with you long after the last page is turned."
~Susan Anne Mason, award-winning author of Irish Meadows and the Courage to Dream series
"
To Wager Her Heart
pulled me into a long-ago time that we must not forget. The characters in this amazing book captured my heart and helped me learn even more about my beloved South. No one writes southern fiction better than Tamera Alexander."
~ Patti Jo Moore, Avid Reader from Georgia
Visit Belle Meade Plantation, the setting of my Belle Meade Plantation novels
Belle Meade Plantation Novels
Content Copyright © 2022 Tamera Alexander
All rights reserved