Every month I hold a giveaway exclusively for those friends who are signed up to receive my eUpdates. This month's drawing is for . . .
BOOKS! BOOKS! and MORE BOOKS!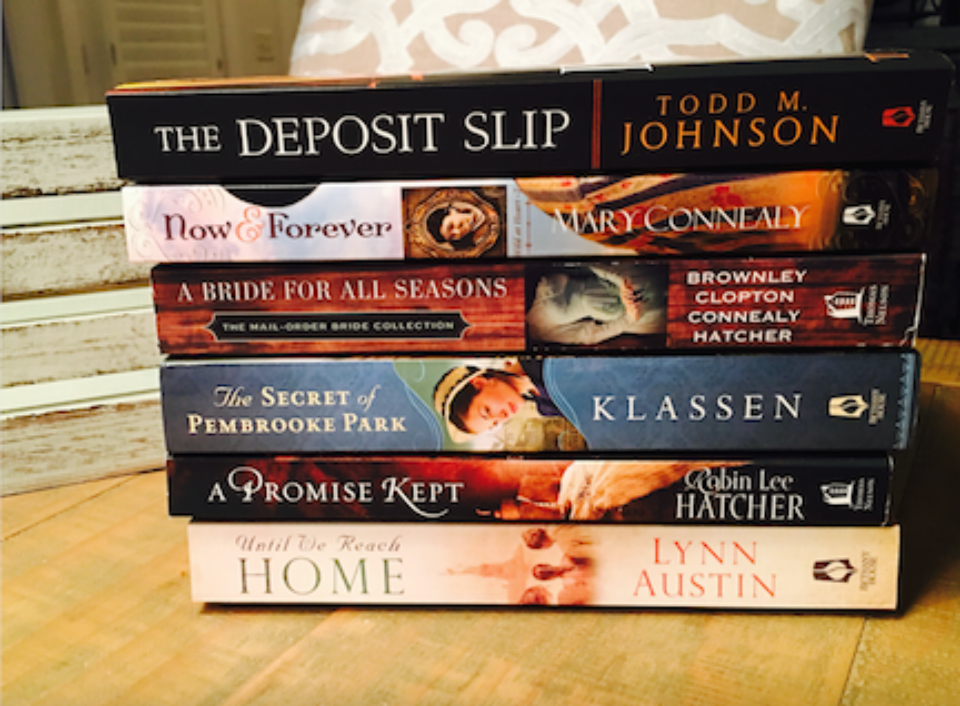 That's right! I'm cleaning my bookshelves again and though I wish I could keep every book I've read and loved, there's simply not room. But that's really a good thing…for you!
How do you enter to win this month's giveaway? Simply sign up to receive my occasional eUpdates.
If you've already signed up—thank you! Your name is "in the hat!"
I'll select a winner at random on September 30 (midnight central) and email that winner then post their name on this webpage.
The winner will have 48 hours to reply before we choose another winner. So check your email!
U.S. addresses only, please. Another international giveaway coming soon!
Save
Save
Thanks to everyone who entered the audiobook giveaway!
Share this page on Facebook
© 2016 Tamera Alexander.
All rights reserved.

Tamera Alexander
P.O. Box 871
Brentwood, TN 37024