Hi! Welcome—
Whether you're visiting for the first time, or we're already friends, I'm glad you're here.
I wish we could be sharing iced coffees and visiting face-to-face, but this will have to do for now. I hope we can stay connected via my eUpdates and your favorite social media platform. Reach out! I'd love to hear about you.
So grateful we're on this journey together!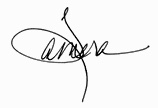 P.S. It's pronounced Tamera like "camera with a T." But Tammy is just fine, too!

Save
Save

Tamera Alexander is the USA Today bestselling author of numerous books, including A Lasting Impression, A Note Yet Unsung, To Whisper Her Name, and To Wager Her Heart.
Her richly drawn characters and thought-provoking plots have earned her devoted readers worldwide, as well as multiple industry awards.
These awards include the Christy Award for Excellence in Christian fiction, the RITA Award for Best Inspirational Romance, the Gayle Wilson Award of Excellence, Bookseller's Best Award, and being listed among Publishers Weekly and Library Journal's Top Inspirational Fiction, among others.

Tamera's books have been translated into numerous languages. She's toured Germany and The Netherlands meeting readers, and cherishes those connections.
She hopes readers who pick up one of her novels will be swept away into another time and place, that they'll fall in love with the characters and gain insights into the history of the setting and people of yesteryear. But most of all, when a reader turns that final page in one of her novels, she prays they will have taken a step closer to Christ. Because He's what it's all about.
After living in Colorado for nearly two decades, Tamera and her husband now make their home in Nashville where they enjoy life with their two adult children who live nearby, and Murphy—a rambunctious but oh-so-lovable Australian Terrier (see #MurphyCam below!).
Save
Save
I grew up reading anything and everything I could, so it was a natural step when my interest eventually turned to writing.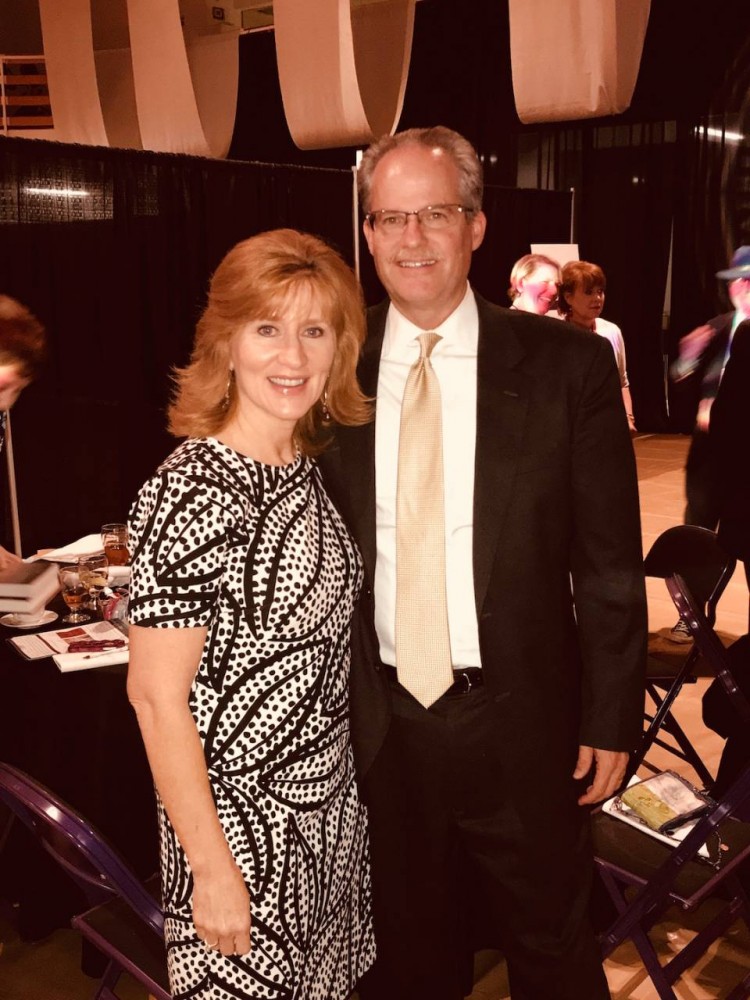 To date, I've written thirteen novels and two novellas, which includes my latest full-length novels, A Note Yet Unsung (which you made a #1 CBA bestseller, thank you!) and To Wager Her Heart (which, thanks again to you, debuted on the ECPA Bestseller list).

A Note Yet Unsung is also a 2017 Christy Award Winner (that's me & Joe at the Christy Awards in Nashville on November 8.)

I write Southern historical fiction/romance set in post-Civil War Nashville, and also Colorado Territory historicals set in the wilds and grandeur of the Rocky Mountains where we lived for over seventeen years.
At the heart of each book is a male and female protagonist at crucial turning points in their lives. As each story has unfolded in my writing, I've taken the couple's journey with them and hope you'll enjoy taking each of these journeys too.

I live in Nashville, Tennessee, with my husband—not far from the antebellum mansions I write about—and with Murphy, our rambunctious Australian Terrier. My husband and I have two grown children who live nearby as well, which makes life pretty wonderful.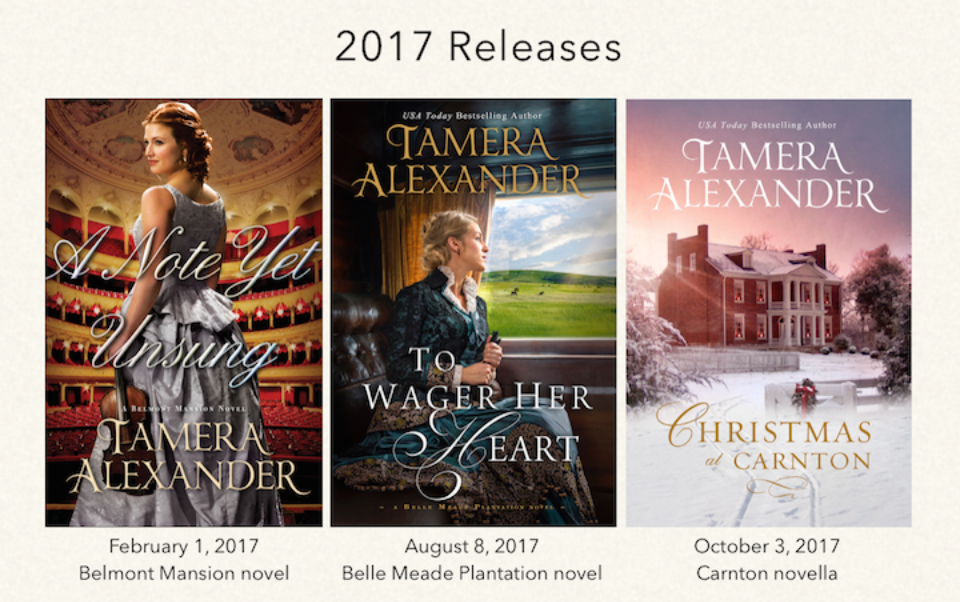 A Note Yet Unsung released in February 2017 and is the third and final standalone novel in the Belmont Mansion series set right here in Nashville, TN at the historic Belmont Mansion founded in 1853.
My second Southern series is set at Nashville's historic Belle Meade Plantation founded in 1807, and the third and final installment in that series, To Wager Her Heart, released in August. This story is chock-full of Nashville history that I'm especially excited to share with you.
Finally, Christmas at Carnton released on October 3, 2017. (It's been a very busy past two years of writing!) Christmas at Carnton is a Christmas novella launching a brand new three-book series . . . The Carnton Novels.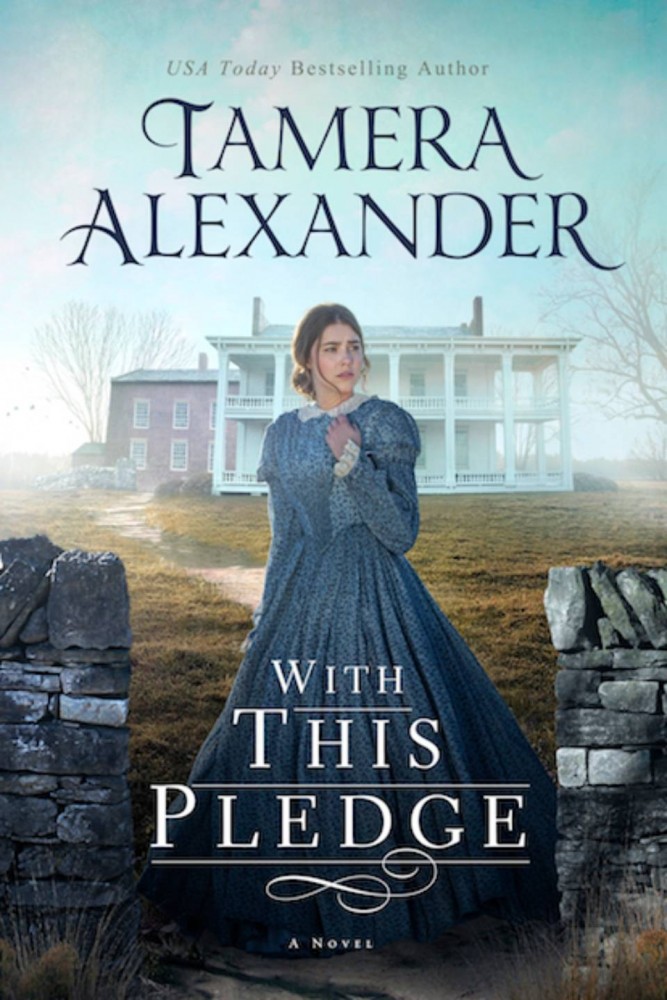 I'm currently writing the first novel—With This Pledge (Dec. 2018)—in the new Carnton series set at the Carnton Plantation in Franklin, Tennessee and am both honored and excited to share the real Civil War history—and people—that lived, worked...and fought at Carnton.
All of these mansions are house museums that welcome patrons, so I encourage you to grab your friends and your book club buddies and head to Nashville to visit the Belmont Mansion, Belle Meade Plantation, and Carnton Plantation. Who knows…

We just might cross paths there!
Every summer since 2003, I meet with writing buddies for an annual retreat in Idaho where we plot each other's next books, play like crazy, and pray for each other amidst lots of laughter and fun.
Here's a picture from the 2017 retreat where we celebrated fourteen years (our 15th retreat) of plotting, playing, and praying together.
Do you recognize any of these gals?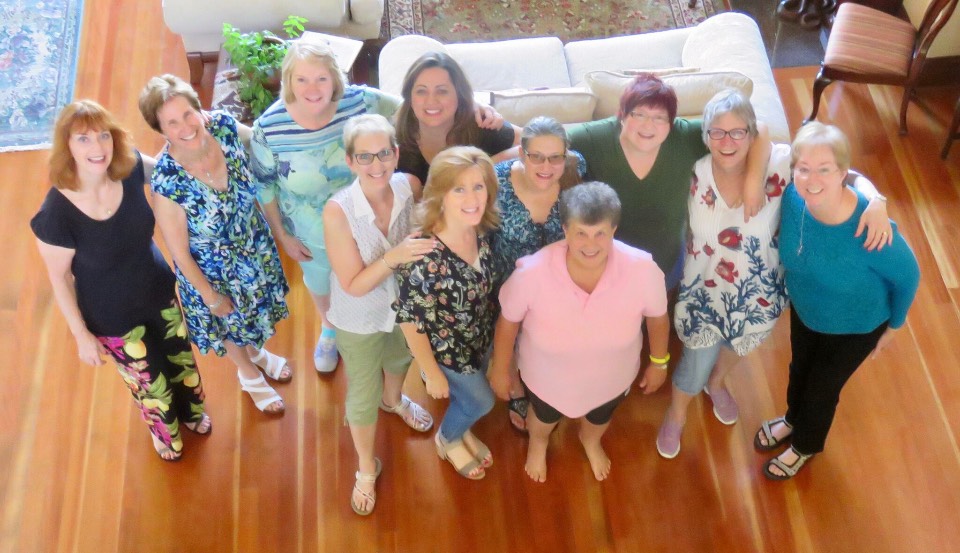 Back row (L to R): Brandilyn Collins, Francine Rivers, Sandy Sheppard, Tricia Goyer Front Row (L to R): Robin Lee Hatcher, moi, Sharon Dunn, Karen Ball, Sunni Jeffers, Janet Ulbright, and Gayle DeSalles in front
And here we are just seconds after... LOL!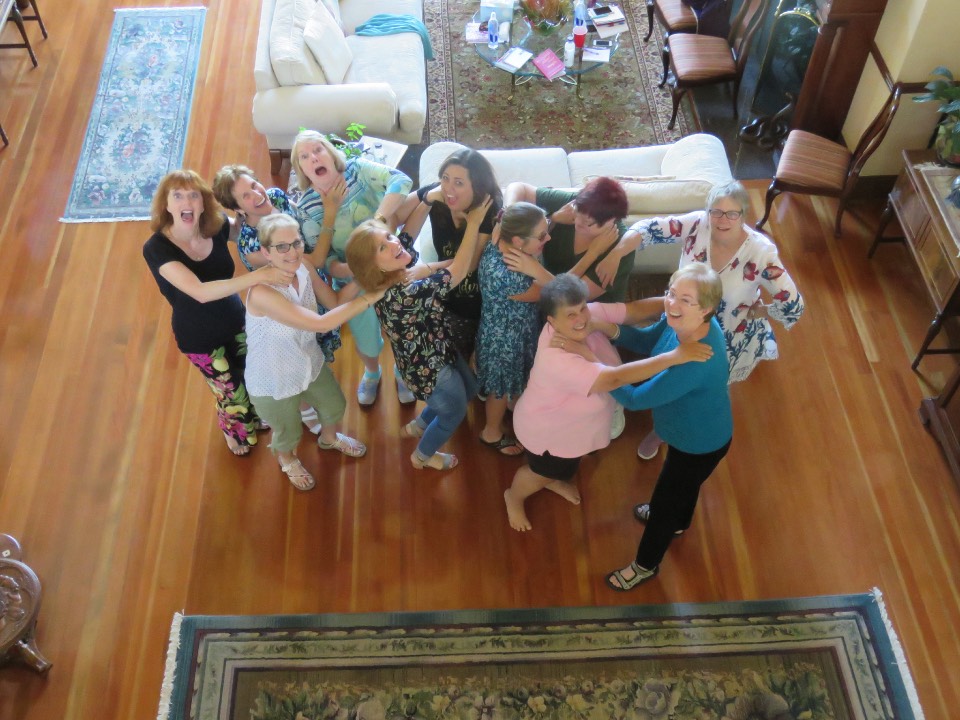 A few more glimpses of the weekend . . .
It takes time—and the Lord Jesus Christ—to develop these kinds of deep, eternal relationships. Do you have these friendships in your life? I hope you do. If you don't, stop and pray right now (just as I did years ago) that God would bring friends into your life who can not only encourage you, but who you can encourage in return!
© 2018 Tamera Alexander.
All rights reserved.