Send Tamera a note in the mail
If you'd prefer to write a letter, please send your letter to:
Tamera Alexander
P.O. Box 871
Brentwood, TN 37024
Due to being on deadline, it may take me a while to answer. But I will, so please be patient.
Praying for your journey and looking forward to hearing from you! And thanks for reading.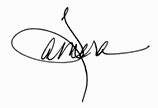 Are we *really* connected on Facebook?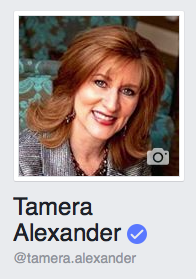 With recent changes in Facebook, Facebook officials have made it so that even if you've clicked "LIKE" on my page, it doesn't necessarily mean my posts will show up in your newsfeed.
In fact, out of the nearly 12,000 friends who have liked my page, an average of only 25% actually receive my posts in their newsfeed. So to make sure you get all my posts—IF you want to, no hard feelings if not, truly. I mean...life is busy, right?—simply:
Visit my Facebook Page

Click the down-arrow next to the LIKE button

Click next to the words SEE FIRST and ON
Now you won't miss any updates, recipes, ebook sales, pics of Murph, pics of events, special invitations to parties and book signings, etc… Be sure to leave a comment when you visit, too. I really enjoy hearing from you!
Save
Save
© 2018 Tamera Alexander.
All rights reserved.