Romantic Times Booklovers Convention in Atlanta (ticketed event)
Hyatt Regency Atlanta, Downtown
Tamera Alexander joined hundreds of romance authors—including her fellow inspirational authors pictured below—at this annual convention hosted especially for readers—and had a blast!
A past glimpse at the 2017 Atlanta convention:
Online registration has closed. But! You can still register either for a full conference pass or for a day pass (more economical) simply by emailing or calling Nancy below. Nancy is fabulous and will be happy to help!

---

---
Tamera will be attending the convention on Thursday and Friday and will be at the following events:
Tamera is on an author panel with buddies Denise Hunter, Sarah Loudin Thomas, Dani Pettrey, and Jen Turano


An author event sponsored by Bethany House and Revell Publishers especially for readers of Inspirational fiction. See the flier below for details!
Featured authors:
Tamera Alexander, Susan May Warren, Dani Pettrey, Lynette Eason, Kristi Ann Hunter, Jen Turano, (2nd row) Patricia Bradley, Elizabeth Camden, Sarah Loudin Thomas, Rebecca DeMarino, Ronie Kendig

Thursday, May 4
2:45 PM - 3:45 PM
From Fodder to Fiction: From "Lightbulb" to "Bestseller"
Tamera will be attending this event—and likely heckling from the audience.
Author panelists will be Colleen Coble, Rachel Hauck, Shelley Shepard Gray, Katherine Reay, and Susan May Warren
An author event sponsored by
Harper Collins Christian Publishing
especially for readers of Inspirational fiction. Featured a
uthors:
Tamera Alexander, Colleen Coble, Shelley Shepard Gray, Rachel Hauck, Denise Hunter and Katherine Reay
---
The Bethany House/Revell Publishers Event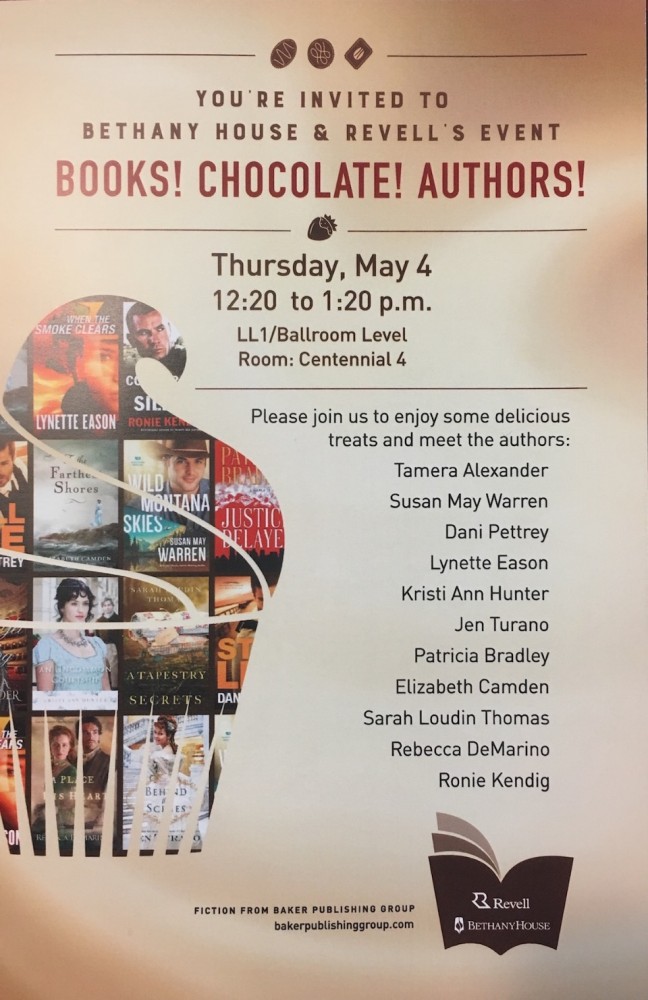 The Harper Collins Christian Publishers Event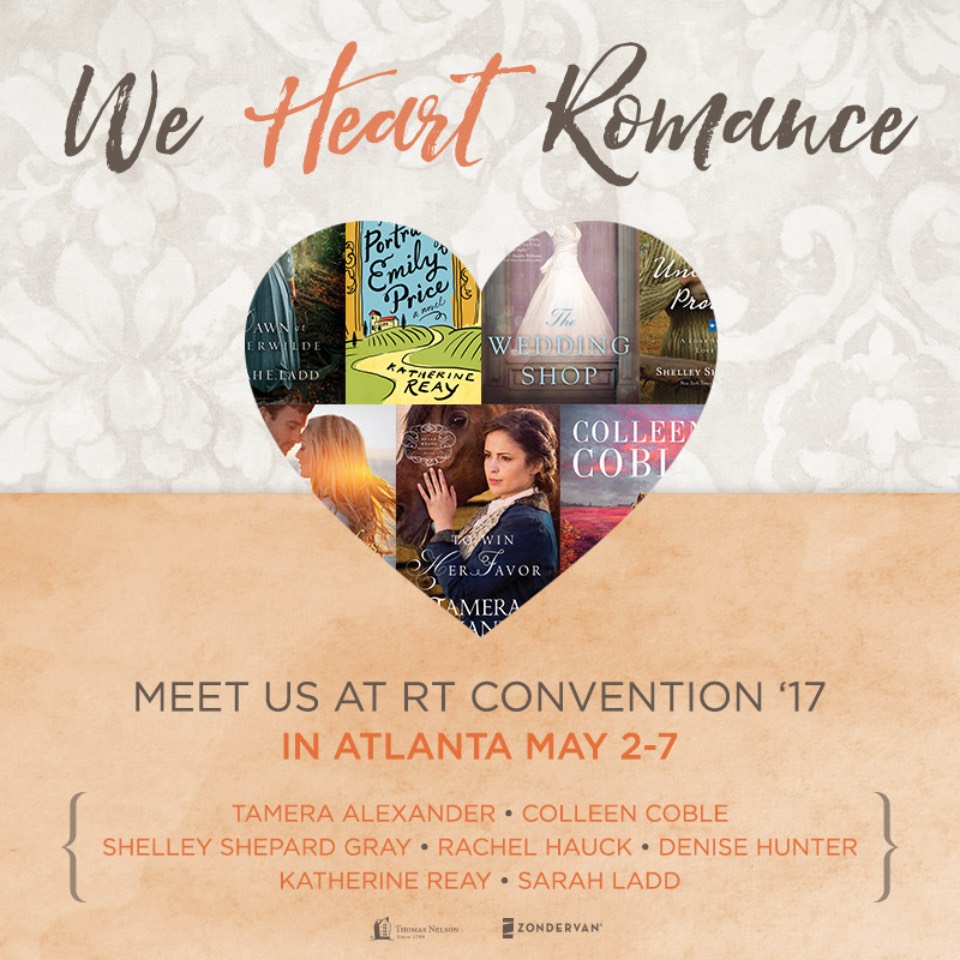 Content Copyright © 2022 Tamera Alexander
All rights reserved