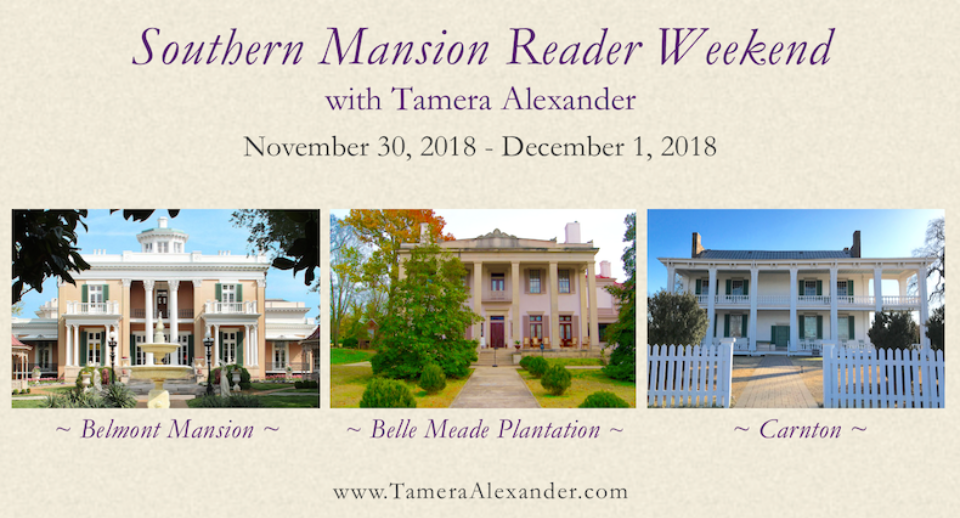 Thank you to everyone who's coming for the Southern Mansion Reader Weekend! I'm so excited to see you and will be in touch with you soon!
~ Tamera


$239 per person
(priced only to cover costs)
Each ticket includes:
Guided tours at each mansion (Belmont Mansion, Belle Meade Plantation, and Carnton)—and behind-the-scenes glimpses with Tamera
Dinner at Belmont in the grand salon . . . Adelicia style!
Breakfast at Belle Meade Plantation in the historic carriage house
Tour of the old Harding Cabin (where Uncle Bob lived at Belle Meade)
Dinner at historic Carnton
Tour of the Carnton cemetery (on Carnton premises)
Sessions with Tamera at each mansion, as well as presentations by curators and architectural historians
Keepsakes from each historic mansion
And a special reader surprise gift just in time for Christmas!
The Southern Mansion Reader Weekend begins Friday, November 30, 2018 at 5:30PM with a reception and dinner at Belmont Mansion and concludes that evening at approximately 9PM (following the tour). Saturday morning begins at 8:30AM with breakfast at Belle Meade Plantation and concludes at approximately 12:30PM. Attendees will have two to three hours of free time to explore beautiful historic downtown Franklin, then we'll meet at 3:30 that afternoon at Carnton in Franklin for tours of the cemetery and home, a fabulous Southern dinner, and our final presentations and farewell. The evening will conclude no later than 8:30PM.


You are!
If...
You love touring historical mansions and learning the history behind the homes (with the author who wrote the novels about them!)

You appreciate delicious Southern food
You adore talking history and novels and writing—and romance
You've ever wanted to have dinner in the grand salon at Belmont Mansion where Adelicia Acklen hosted her magnificent party for Madame Lavert in 1865
The thought of breakfasting in Belle Meade's historic carriage house tickles your fancy!
Dining at Carnton and learning about the Battle of Franklin—the backdrop of Tamera's next novel, With This Pledge, that releases December 19—and touring the largest privately held Civil War cemetery in the U.S. sufficiently piques your interest
If this describes you, then the Southern Mansion Reader Weekend is for you. And perhaps your book club, too! Talk about a fabulous girl's weekend getaway!
---
---
---
Hotels in the Franklin, Tennessee area
This is by no means an exhaustive hotel list or even a personal recommendation (although I have stayed at some of these places and had a great experience).
Rather, this is a starting point for you. And since attendees prefer to stay in different areas of the city, there are no block hotel discounts. But be sure to check for AAA or other discounts application to your specific situation.
Hope to see you in November!
FRANKLIN, TN area
HAMPTON INN & SUITES, Franklin Berry Farms
7101 Berry Farms Crossing
Franklin, TN 37064
HAMPTON INN & SUITES, Nashville/Franklin (Cool Springs)
7141 South Springs Drive
Franklin, TN 37067
EMBASSY SUITES by Hilton, Nashville South (Cool Springs)
820 Crescent Centre Drive
Franklin, TN 37067
FRANKLIN MARRIOTT Cool Springs
700 Cool Springs Blvd
Franklin, TN 37067
---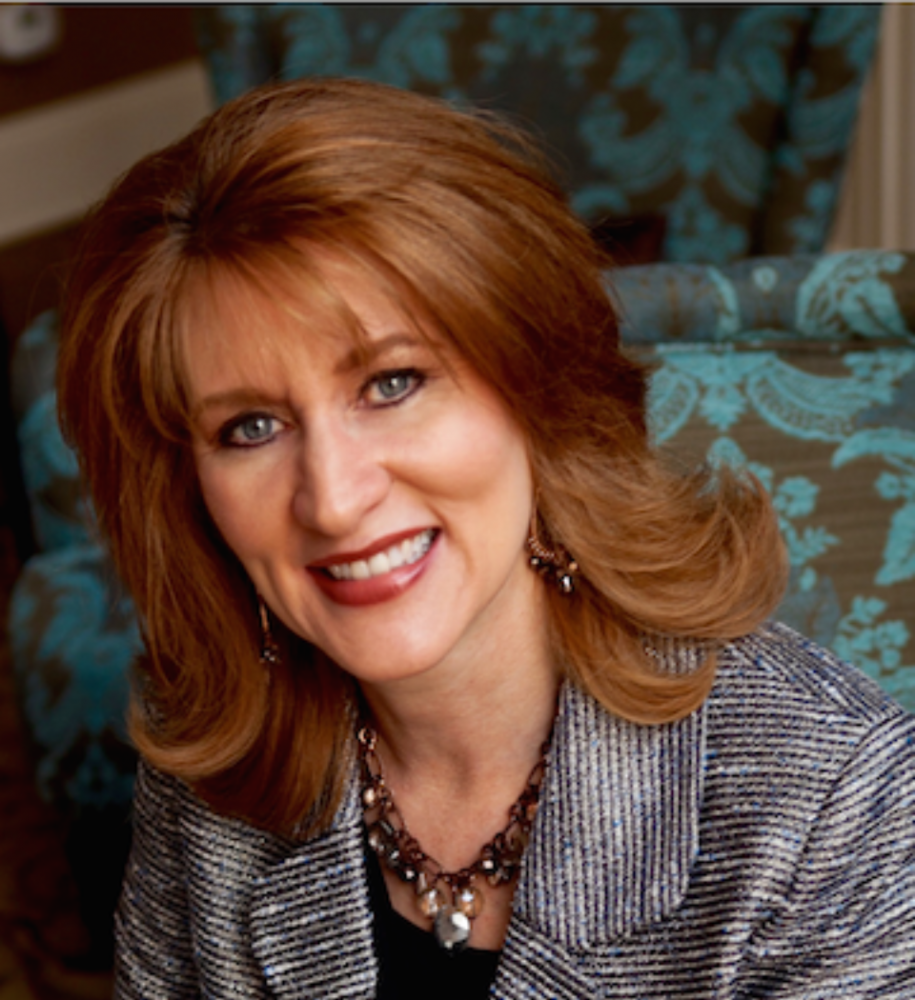 Hey friends!

I'm thrilled to share these Southern mansions and their histories with you and hope to see you at the Southern Mansion Reader Weekend here in Nashville this fall!
We're going to have a blast and I want you to be part of it! Have questions? Just reach out
here
.

~Tamera
© 2018 Tamera Alexander.
All rights reserved.