October 16, 2018 By Tamera Alexander
What are some things you're currently loving? Main dishes that make you smile? Desserts that tickle your fancy? What books are you currently loving?
Here are some of my current favorites!
Current Favorite Gadget
I love this little gadget. Love it!! This may sound strange, but it's turned my morning coffee into something I really look forward to. I pour some heavy cream (one of the joys of living Keto) into my coffee, submerge this little baby, and oh... It's so creamy and delicious. I nabbed mine on Amazon here. This would make a great Christmas gift for a coffee lover!
Current Favorite Casserole
Green Chicken Enchilada Cauliflower Casserole
(Low Carb Gluten Free)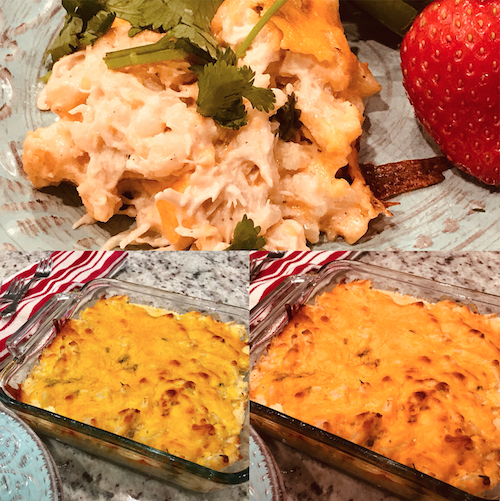 I made this again last night and it's so delicious! It reheats really well, too, so it's great for lunches. Thanks to Mellissa Sevigny of IBreathImHungry.com for sharing this fabulous recipe on her website. She's one of the queens of Keto cooking who are ruling the internet these days. Try her cream cheese pancakes sometime. So good!
Current Favorite Dessert
Blueberry Crumble Bars
(Low Carb Gluten Free)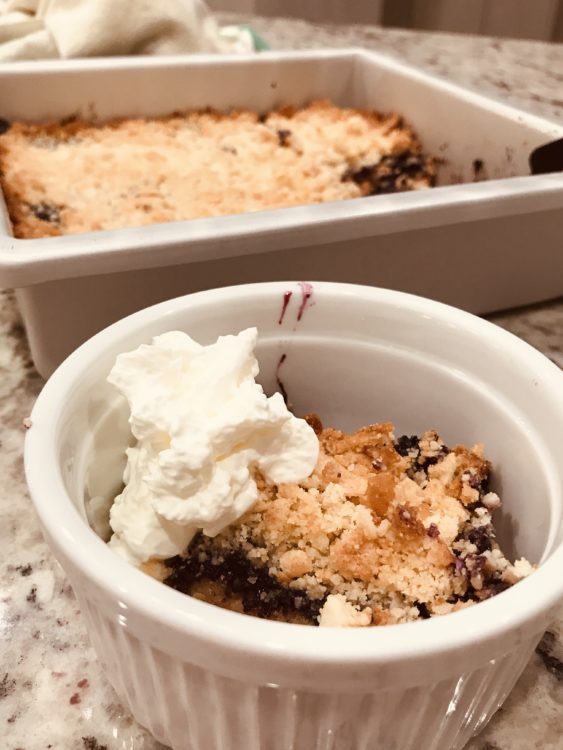 Thanks to Carolyn Ketchum, another queen of Keto cooking for this delicate and delectable dessert. Definitely an Alexander family fav! Grab the recipe here. Carolyn's Everyday Ketogenic Kitchen cookbook is among the best cookbooks out there for low carb gluten free lifestyles. Be sure and check it out!
Current Favorite Audio Book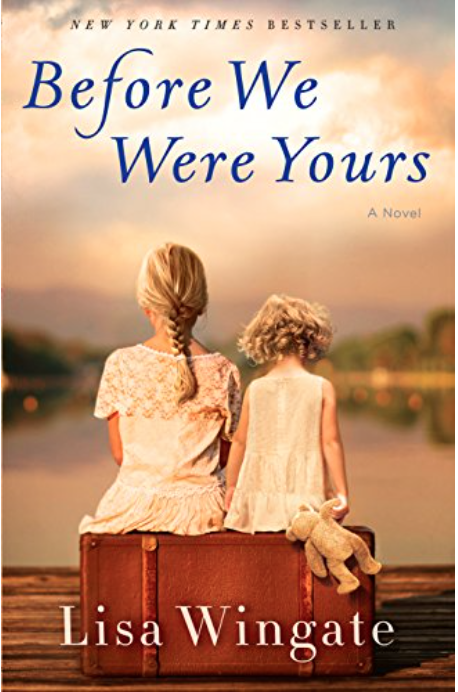 In a word, this story is marvelous! And the narrator does a wonderful job with the different points of view. I won't be at all surprised to hear of this novel being made into a movie any day now. It's that good. Check out Lisa Wingate's website. Have you read Before We Were Yours—or listened to it—yet?
Current Favorite Print Book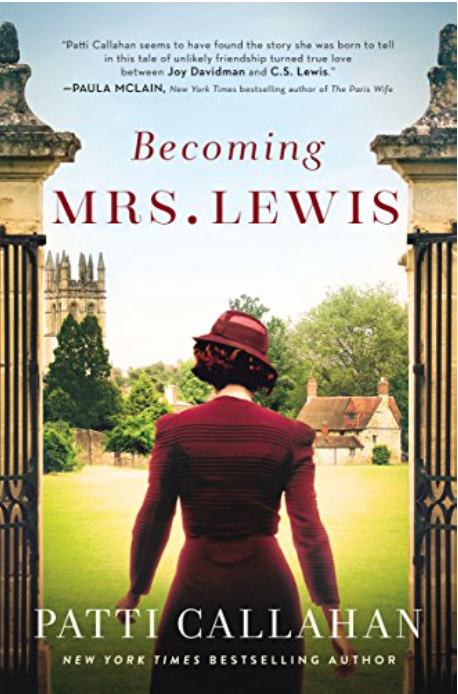 Patti Callahan's Becoming Mrs. Lewis is altogether splendid! If you're a C.S. Lewis fan (like me), then I think you'll find this book both fascinating and intriguing. Callahan has certainly done her research. Yet you don't "feel" the research as you read. You're simply transported into Jack and Joy's love story. It's highly recommended! Read a sample here.
Current Favorite Netflix Movie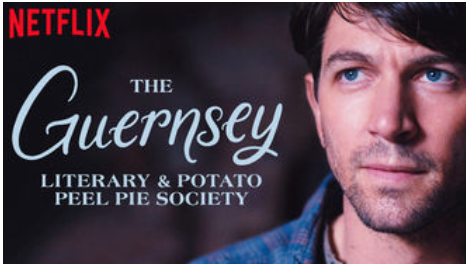 I loved the book and loved the movie! It was especially fun to see three familiar characters from Downton Abbey again, too. Watch a preview of The Guernsey Literary & Potato Peel Pie Society. And if you have another minute, watch a really fun interview with the author Annie Barrows!
So now it's your turn!
What are some of

your

current favorites?
I'd love to know!
Tammy
And lastly . . .
My Current Monthly Giveaway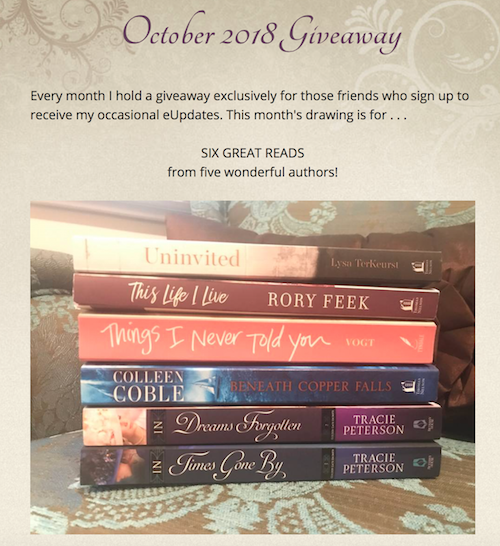 © 2019 Tamera Alexander.
All rights reserved.