Series: the Belle Meade Plantation novels, Book 1
October 2012
Set against the real history of Nashville's historic Belle Meade Plantation, the most influential thoroughbred stud farm in America's history, To Whisper Her Name weaves the struggles of real people of the post-war South with the journeys of a man and a woman scarred by betrayal.

Belle Meade Plantation Novels
Series: the Belle Meade Plantation novels

,

Book 2
May 2015

A gifted rider in a world where ladies never race, Maggie Linden is determined that her horse will become a champion. But the one man who could help her has vowed to stay away from thoroughbred racing forever.















Series:
the Belle Meade Plantation novels
,
Book 3
August 2017
With fates bound by a shared tragedy, a reformed gambler from the Colorado Territory and a Southern Belle bent on breaking free from society's expectations must work together to achieve their dreams—provided the truth doesn't tear them apart first.

Series:
the Belle Meade Plantation novels
,
a Belle Meade novella, July 2015
Savannah Darby would do almost anything to revisit her family home. So when new owner, Aidan Bedford, a Boston attorney and former Union soldier, seeks to redecorate the house for his fiancée, Savannah jumps at the opportunity. But the clock is ticking. . .


Welcome to the Belle Meade Plantation novels page
The Belle Meade Plantation novels are "standalone novels" meaning that each book is a complete story and can be read independent of the others. But if you're planning to read them all, you're encouraged to read them in order.
As you read, keep close watch for characters from other series who just might make an appearance!
When I first visited the Belle Meade Plantation here in Nashville many years ago, I knew I wanted to incorporate the stories of the real people who had lived and worked at Belle Meade in the 19th century—and who shaped Nashville and the thoroughbred racing and breeding industry in this nation far more than most people might realize.
Mr. Robert Green—or Uncle Bob as he was known—was an African American slave at Belle Meade, and the head hostler (horse trainer). Without him and his gift with horses (he was known to be a horse whisperer), it's doubtless there would've been as successful a Belle Meade stud farm as it was following the Civil War. So when you read the opening scene in To Whisper Her Name, realize that it's true to history. Uncle Bob really did undertake to do that! [For more on Uncle Bob, see the videos below about The Old Harding Cabin and Robert Green, Head Hostler.]
I hope you enjoy this series as much as I enjoyed bringing it to you. If you ever get to Nashville, please set aside 2-3 hours to visit this estate that's rich with American history.
To Whisper Her Name, Book 1
To Win Her Favor, Book 2
To Wager Her Heart, Book 3
To Mend a Dream, a Belle Meade Plantation novella*
*We first meet Savannah Darby in To Win Her Favor. Now read her entire story in To Mend a Dream, one of four love stories in the acclaimed Southern novella collection entitled Among the Fair Magnolias. Or purchase To Mend a Dream separately on ebook.
Trailer for To Whisper Her Name
Welcome to Belle Meade Plantation
Bob Green, Head Hostler, Belle Meade Plantation
Meet Bob Green, the real head hostler and former slave at Belle Meade Plantation, and a man that I fell a little in love with while writing these novels.


The Old Harding Cabin, Belle Meade Plantation
One of my favorite places at Belle Meade Plantation is the Old Harding Cabin. Let's venture inside together...


Thoroughbred History of Belle Meade Plantation
Think you know thoroughbred history? Learn how Belle Meade Plantation in Nashville, Tennessee played a strategic role in America's racing history.


Victorian Life at Belle Meade Plantation in Nashville, Tennessee
An intimate glimpse inside Belle Meade Mansion and of the privileged life lived by a handful of Americans in the 19th century.


Kentucky Derby Winners from Belle Meade Plantation
Did you know that many current day Kentucky Derby Winners trace their lineage back to Belle Meade Plantation in the 1800s? Join me at the Iroquois racetrack in Nashville as we trace the bloodlines of champions.


Special Tours for Readers at Nashville Historic Mansions
Both the Belmont Mansion and Belle Meade Plantation offer special "reader tours" for readers of Tamera's novels. Belmont Mansion offers the A Lasting Impression tour, and Belle Meade Plantation offers the To Whisper Her Name tour.
At present, there's not a special "reader tour" at Carnton, but their regular tour is marvelous and gives wonderful insight into the history of this home and the real characters that people the Carnton novels.
Contact the mansions to book your tour (and to learn more about the minimum required attendees for the special reader tours).
Nashville, TN
A Lasting Impression
Tour
Contact: Jerry Trescott
Belmont Architectural Historian
615-460-5459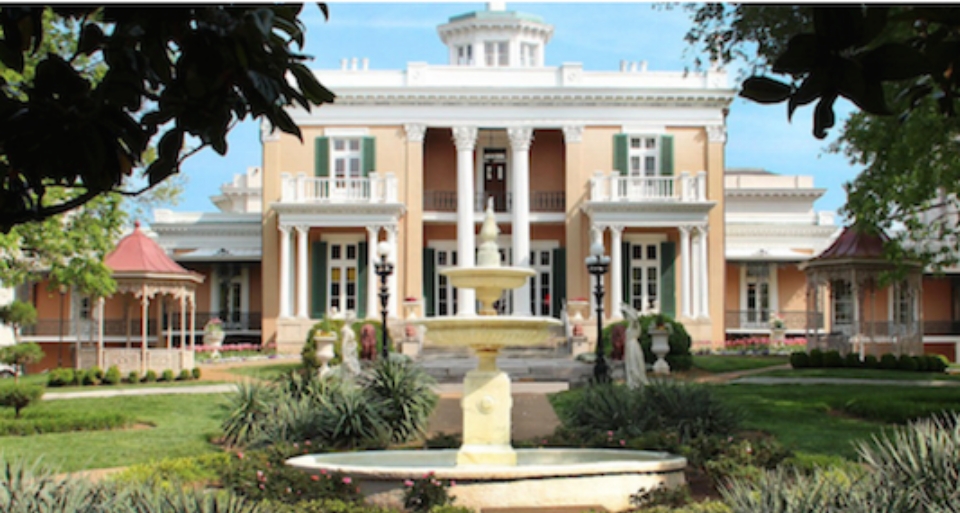 Nashville, TN
To Whisper Her Name Tour
Contact: Mark James
(Group Sales Mgr)
615-356-0501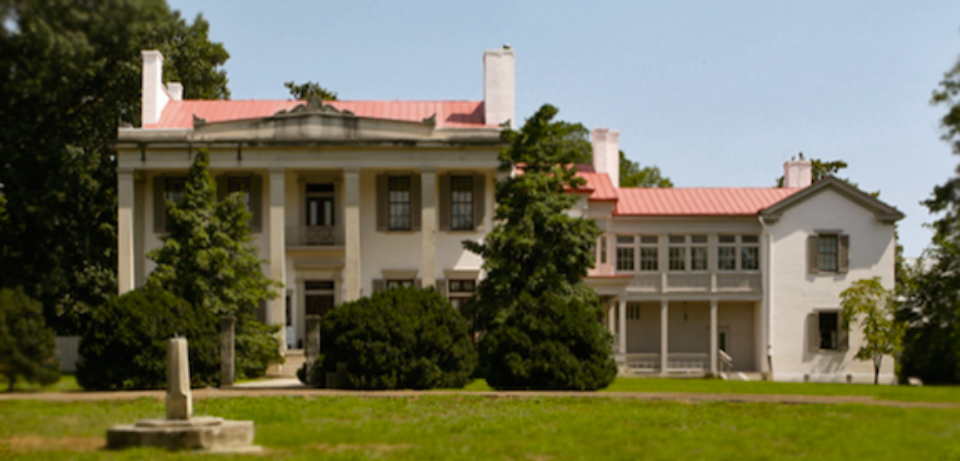 © 2019 Tamera Alexander.
All rights reserved.