October 2, 2018 By Tamera Alexander
It was such fun to be back at ACFW this year. It's been several years since I attended, and I loved every minute of catching up with old friends and meeting new.
Here are some glimpses . . .
Deb and I have been writing critique partners for 17+ years. What a blessing! I haven't written a book but what she's read it (or most of it) before I turned it in. I'm so grateful to her for sharing her expertise and creativity with me.
Loved meeting Jennifer Davids. What a sweetie!
I finally got to meet Janette Melson! We'd chatted on the phone before but getting to meet this dear woman face-to-face was such fun. As was watching her "come home" to this fabulous group of writers and seeing her make lifelong friendships of her own.
Kristi Ann Hunter and Kimberly Duffy and I caught a pic at my workshop. One of the best things about ACFW is hanging with friends.
A few more fun moments . . .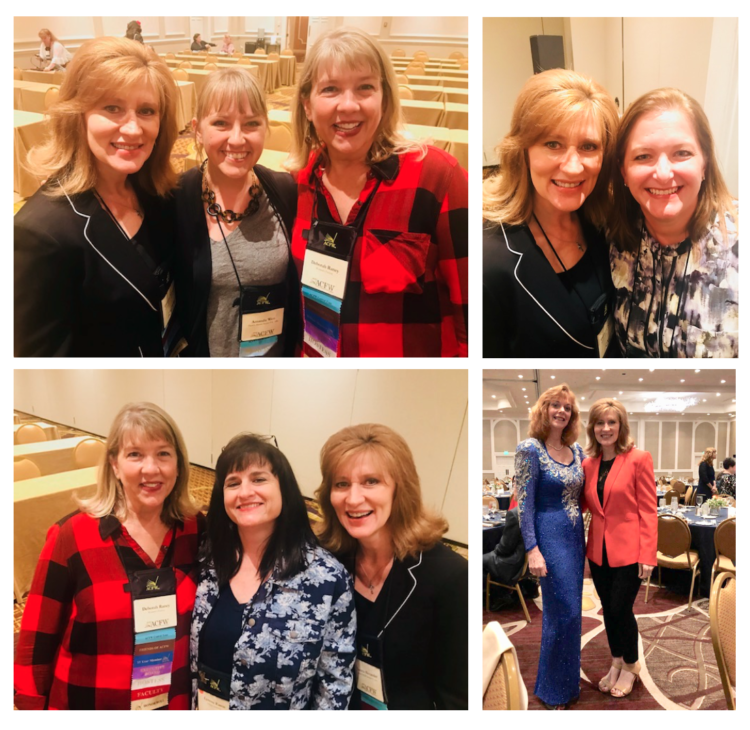 With Amanda Wen, our own Deb Raney, Lynn Blackburn, Lynette Eason, and Brandilyn Collins (the night of the Carol Awards Gala)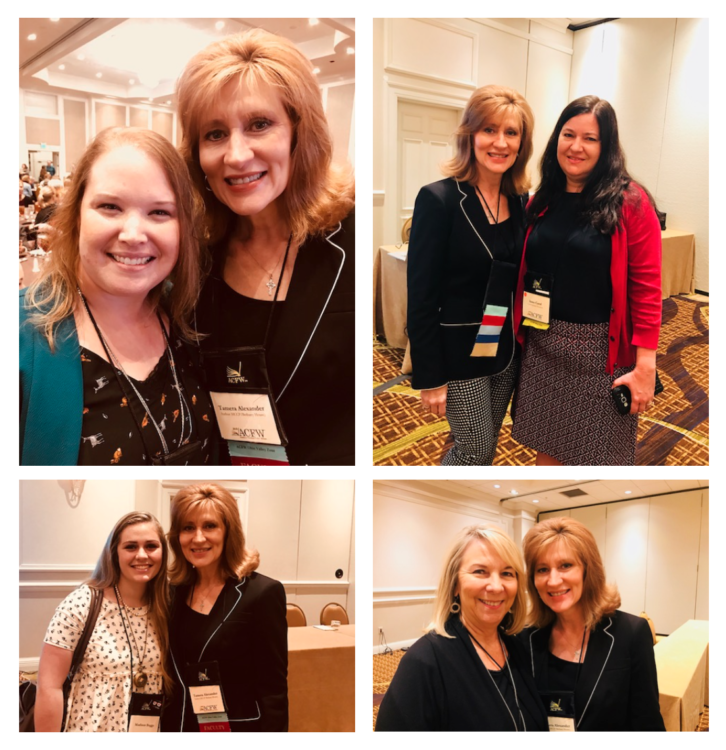 Snapped some pics with more friends following workshops! Marilyn Turk (bottom right), so good to connect with you! : )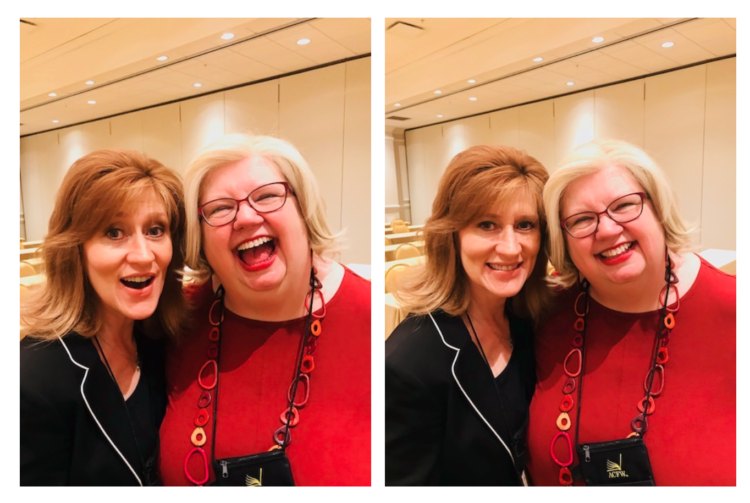 It was such a treat to get to spend time with Liz Curtis Higgs and her husband Bill. Liz's workshop "Holding onto Joy" was such an encouragement. She really is a jewel!
I was
thrilled
when
A Note Yet Unsung
and
Christmas at Carnton
both won Carols this year at the ACFW Conference. Just to final alongside our own Karen Witemeyer was a joy as well!
To celebrate, I'm giving away one copy of each of these books today! All you need do to enter is comment by 9PM Central on this blog post. I'll post the winners' names later this evening.
TWO WINNERS!
Kay Garrett (A Note Yet Unsung )
&
Lyn (Christmas at Carnton )!
Gals, please contact me HERE and provide your snail mail address!


And one last thing!
A few weeks ago I learned that
Christmas at Carnton
was being printed in a
new
mass market edition and that it's going into Walmart and Kroger stores nationwide. It's pictured below next to the original size that released October 2017.
It's such a
tiny
little size! Isn't it cute?
If you happen to see this mass market edition of
Christmas at Carnton
at Walmart or Kroger, I'd love it if you'd let me know!
Have you attended an ACFW conference? Next year's ACFW will be in San Antonio. Any chance you might attend?
Hugs all,
Tammy
I got back to Nashville Sunday night after visiting Dad this past weekend. It was
so
good to see him again. With each visit though, he seems to be getting weaker and more frail. I cherish our time together, for however long that remains. And I covet your prayers for him.
© 2019 Tamera Alexander.
All rights reserved.