the Belmont Mansion novels
Welcome to the Belmont Mansion novels page
The Belmont Mansion novels are "standalone novels" meaning that each book is a complete story and can be read independent of the other. But if you're going to read them all, you're encouraged to read them in order. As you read, keep close watch for characters from other series who just
might
make a special appearance.
The first time I visited the Belmont Mansion in Nashville, Tennessee—home of Adelicia Acklen, and the setting of all the Belmont Mansion novels—I knew I wanted to write about this magnificent home and the people who'd lived there.
While Belmont served as a "backdrop" for this story and I went to great lengths to remain faithful to history, I did take creative license with historical personalities, as well as with the basement level of the mansion, which is no longer inhabitable nor open to the public. But! If you were to go down there, you'd still see the underpinnings where the workers reinforced the floor beneath both the grand salon (for the Peri statue) and the foyer (for Ruth Gleaning). Both statues are pictured below.
As the story truthfully portrays, Adelicia possessed an enormous appreciation for art and was one of the wealthiest women in the United States in the 1860s. Below are some of the statues referenced in the book, as well as some glimpses of the Belmont Mansion, which is open to the public and ready for your visit!
Below is the earliest known photograph of Belmont Mansion. It was taken by a Union soldier from the top of the water tower during the Civil War. Close observation reveals a staged shot, complete with the horse and carriage, a child on a white horse, and several people posed in the landscape. (Compliments of Belmont Mansion)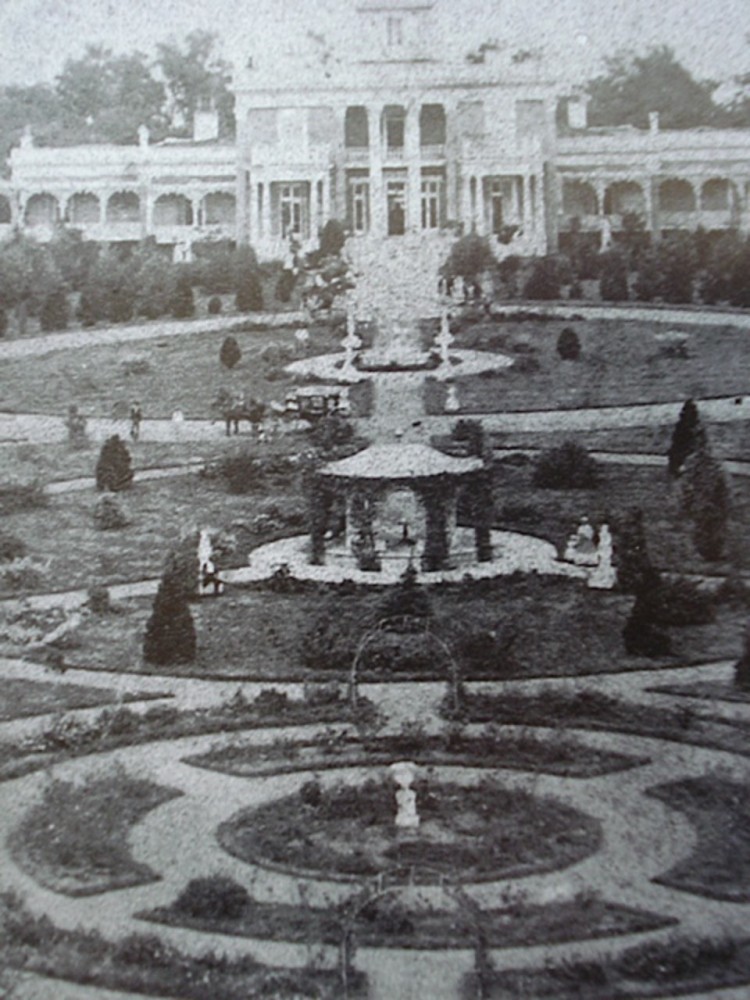 Current day Belmont Mansion in Nashville, TN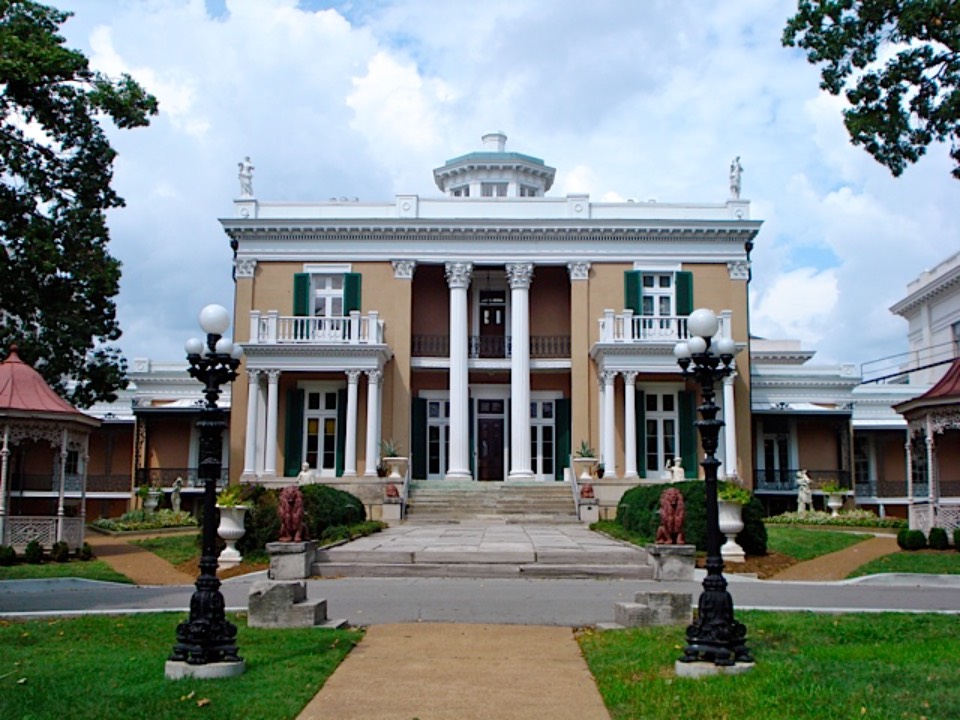 The Grand Staircase
Adelicia, pictured with her horse Bucephalus, which she named after the horse belonging to Alexander the Great.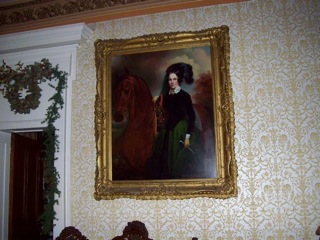 Adelicia purchased the small bronze statue of Bucephalus below, which can be seen in the small study at the Belmont Mansion.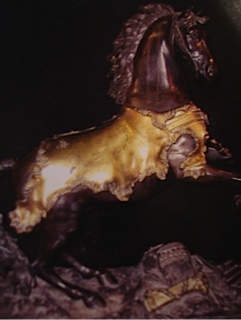 While on her Grand Tour of Europe in 1865-1866,
Adelicia purchased five statues
(among other portraits and valuables)
Statue #1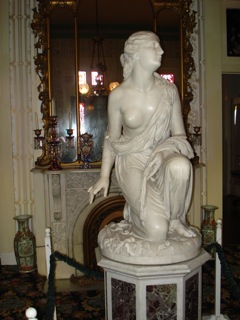 Ruth Gleaning by Randolph Rogers
Ruth Gleaning is the only statue belonging to Adelicia that has never left the Belmont Mansion. Because of her partial nudity, Ruth's placement in the middle of the front hall (foyer) was quite bold for Victorian American Society.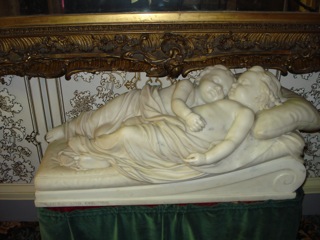 The Sleeping Children by William Rinehart
It remains in the front hall (foyer) today exactly where Adelicia placed it.
Would you like to have your own miniature replica of The Sleeping Children like I do?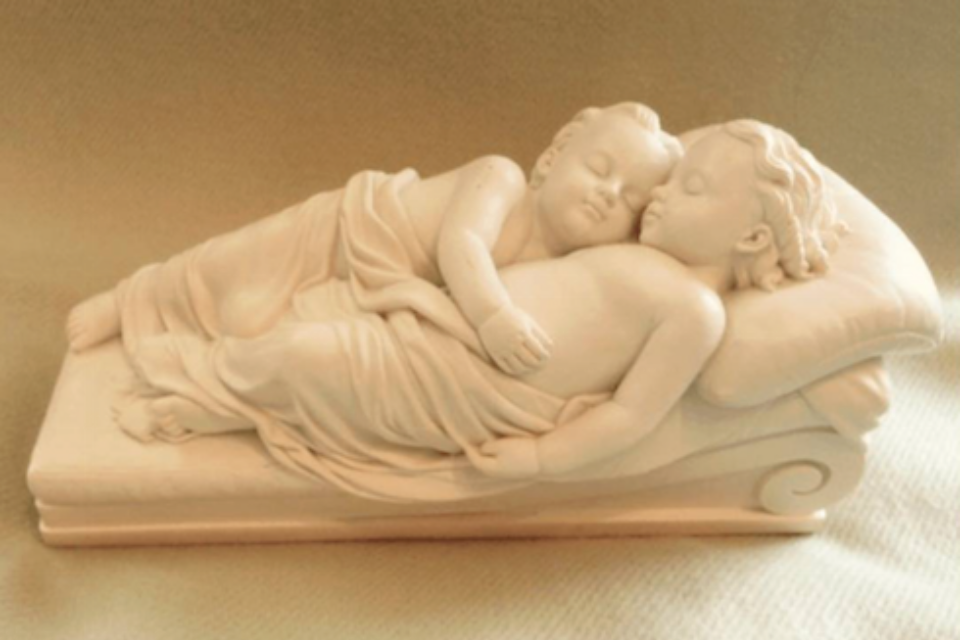 Simply contact the Belmont Mansion Gift Shop
here
. Or call them at 615-460-5459. Be sure to tell them Tamera sent you!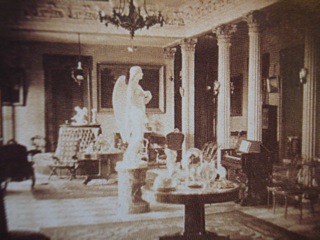 The Peri by Joseph Mosier
(seen below in a 1860s photograph)
A statue Adelicia purchased in New York on her return trip from Europe in 1865. Adelicia placed The Peri in a prominent position in the grand salon at the Belmont Mansion.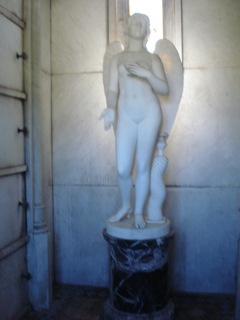 Per Adelicia's request prior to her death, The Peri was moved to the family mausoleum at Mount Olivet Cemetery in Nashville. And there it remains today.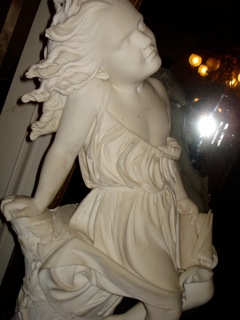 Sans Souci by C. B. Ives
Sans Souci, French for "without care," was placed in the central parlor (where it remains today).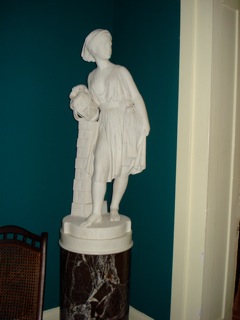 Rebecca at the Well by C.B. Ives
Adelicia placed Rebecca in the library, just where Rebecca still resides today.
Franklin Girls by Washington B. Cooper
is the portrait that hung in Adelicia's dressing room in A Lasting Impression.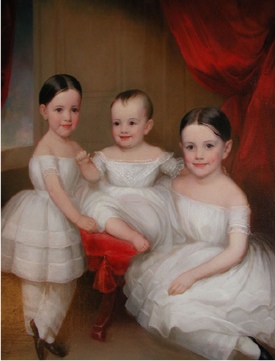 A plate from one of the sets of Adelicia's hand-painted, gold-edged china. This is the china on which Claire Laurent, heroine in A Lasting Impression, is served her first dinner at Belmont.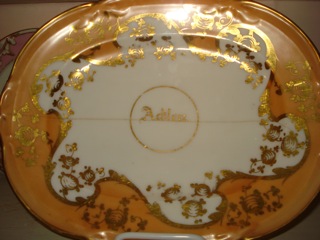 In the novel, I reference a "real" book entitled Queens of American Society. I'm thrilled to say that I, too, have a first edition copy of Queens of American Society (published 1867). Gotta love Ebay!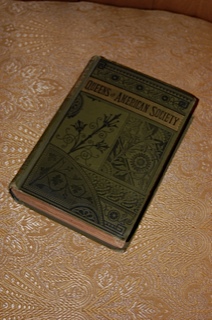 The picture of Adelicia in Queens of American Society.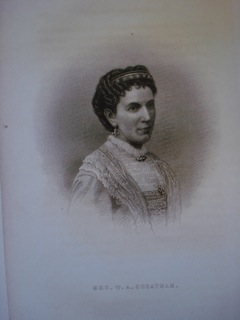 In A Lasting Impression, I reference a large portrait that was located in the entrance hall and that depicted Adelicia Acklen with a little girl (one of her daughters). That picture was true-to-life, but was, unfortunately, lost to time and lack of preservation. Here is a picture of that portrait (circa 1860s).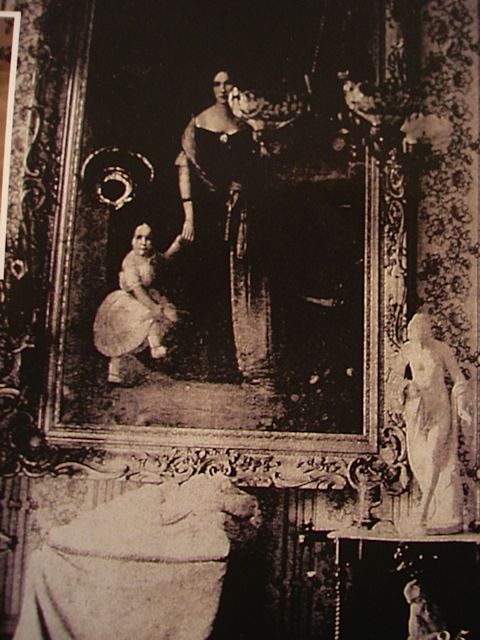 One of several gazebos at the Belmont Mansion that students from Belmont University still use today. I often wonder if the students realize how old these gazebos are and if they know the history behind them...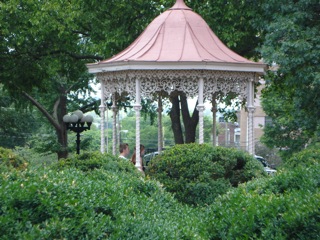 Praise for the Belmont Mansion novels

"Thanks to Alexander's vivid writing, one can almost hear the music resonating off of the page."
"To put it simply: This book is a full-on HIT."
— USA Today about A Lasting Impression
"Tamera Alexander has once again written a novel rich in storytelling and history, peopled with living, breathing characters who made me laugh, and cry. Better than sweet tea on a veranda, A Lasting Impression is a winner. I want to live at Belmont!"
—Francine Rivers, New York Times best-selling author of Redeeming Love

"Tamera Alexander paints vivid scenes, not with oils on canvas but with words on the page, as she sweeps us away to the cafes of New Orleans and the hills of Tennessee. In Claire Laurent we find a true artist, ever doubting her talents, ever questioning her calling. And in Sutton Monroe we meet a hero whose bright mind is eclipsed only by his tender heart. A lovely story, sure to please anyone who treasures a good romance."
—Liz Curtis Higgs, New York Times best-selling author of Mine Is the Night

"A Lasting Impression is a wonderful start to a new series. With writing that is rich and textured, Ms. Alexander paints a portrait of Belmont and Nashville after the Civil War that will pull you in and almost make you believe that you are living there yourself."
—Robin Lee Hatcher, best-selling author of Belonging

"Beautifully written and brimming with "real life" history, A Lasting Impression captures a slice of American history, and an era the South will not soon forget. Nor should we. As Director of the Belmont Mansion, I highly endorse A Lasting Impression and invite you to visit the home of Mrs. Adelicia Acklen to see, in person, the beauty and elegance that defines both Adelicia's home, and this novel."
—Mark Brown, Executive Director, Belmont Mansion, Nashville, Tennessee

"Rich in period details and set in Nashville's historic Belmont Mansion, this historical romance by RITA and Christy Award winner Alexander (The Inheritance) is a sure bet..."
— Library Journal Review
---
Join Belmont Mansion on Instagram
Belmont Mansion up close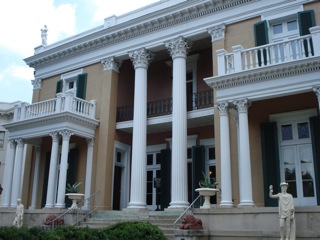 I had the thrill of meeting a descendent of Adelicia Acklen's, Mrs. Beverly Kaiser. Beverly (who has read A Lasting Impression and "absolutely loved it!") met me at the mansion one afternoon for a visit and some pictures. It was such an honor to meet her. Almost felt like I was hugging Adelicia!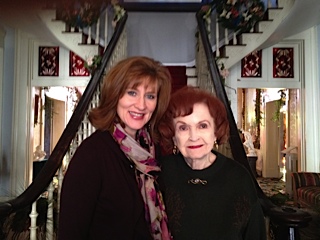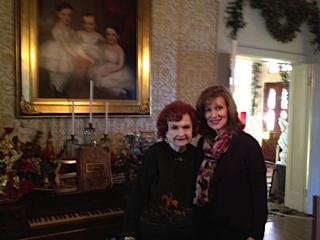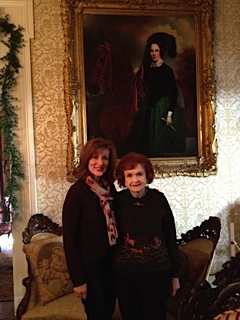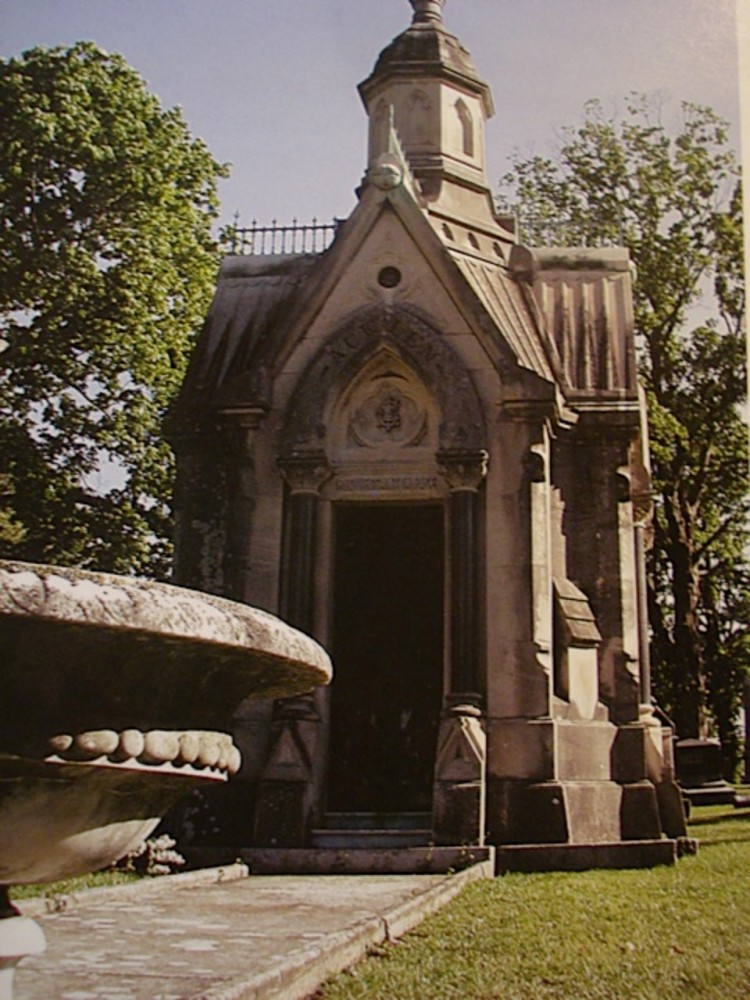 And finally, a huge thank you to Mark Brown, Executive Director of Belmont Mansion (30+ years and counting), for his tireless work in answering my questions since our first meeting back in 2008, and for his dedication to restoring the mansion to what it was in Adelicia's day.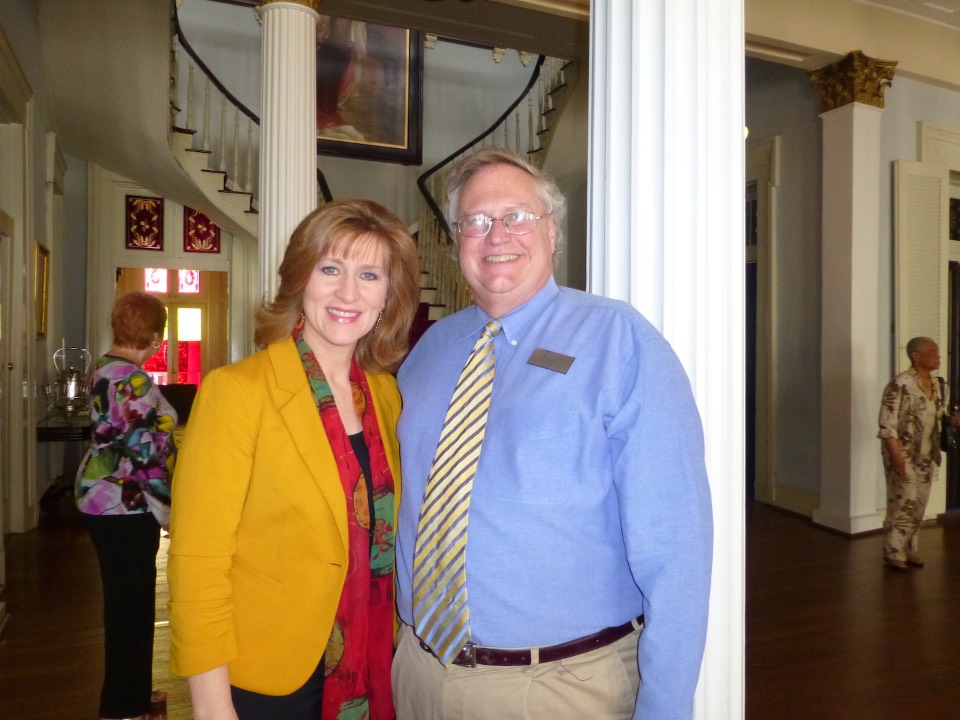 Mark also read A Lasting Impression in first draft form, after which we met for an almost four hour lunch where he shared four pages of single-spaced notes and helped me to get all the details right.
Mark, I'm so incredibly grateful to you, and I'm grateful to have had the opportunity to showcase the wonderful history of the Belmont Mansion.
More on Mark Brown and his legacy to Belmont Mansion
here
Also, a huge thank you to Jerry Trescott, Belmont Mansion curator and architectural historian (pictured below with a group of readers who we luncheoned with at the mansion), who has also answered endless questions about the details of Adelicia's house and who is a kindred historical writer at heart. Thanks, Jerry. I appreciate our friendship.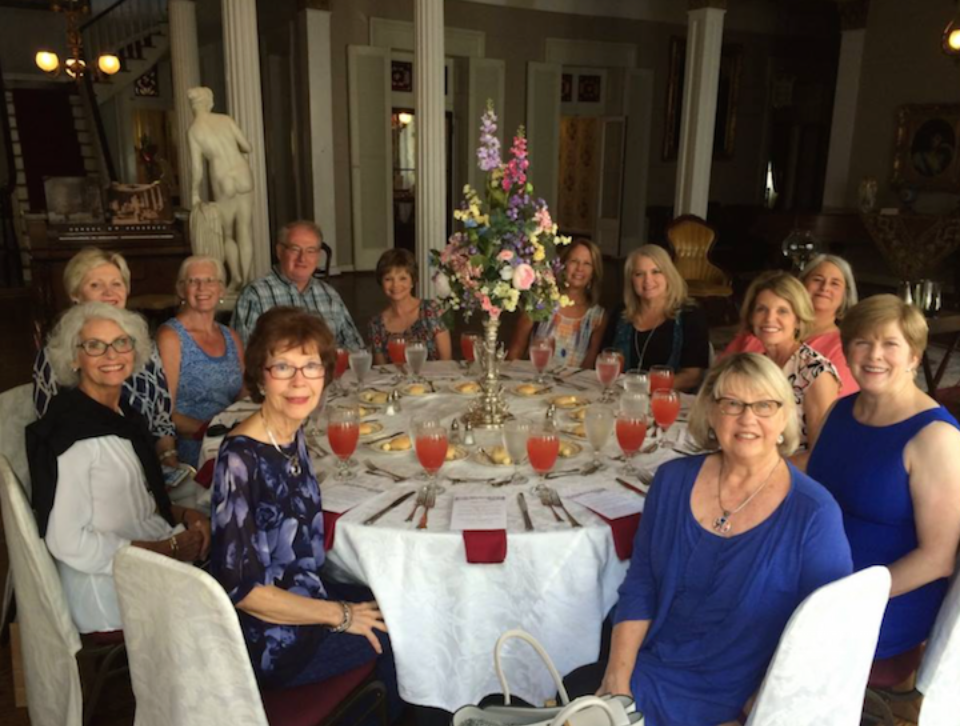 ---
I hope you've enjoyed these glimpses into Belmont.
I highly encourage you to plan a trip to Nashville to see the mansion for yourself. It's well worth it!
Special Tours for Readers at Nashville Historic Mansions
Both the Belmont Mansion and Belle Meade Plantation offer special "reader tours" for readers of Tamera's novels. Belmont Mansion offers the A Lasting Impression tour, and Belle Meade Plantation offers the To Whisper Her Name tour.
At present, there's not a special "reader tour" at Carnton, but their regular tour is marvelous and gives wonderful insight into the history of this home and the real characters that people the Carnton novels.
Contact the mansions to book your tour (and to learn more about the minimum required attendees for the special reader tours).
Nashville, TN
A Lasting Impression
Tour
Contact: Kate Wilson
(Director of Operations)
615-460-5459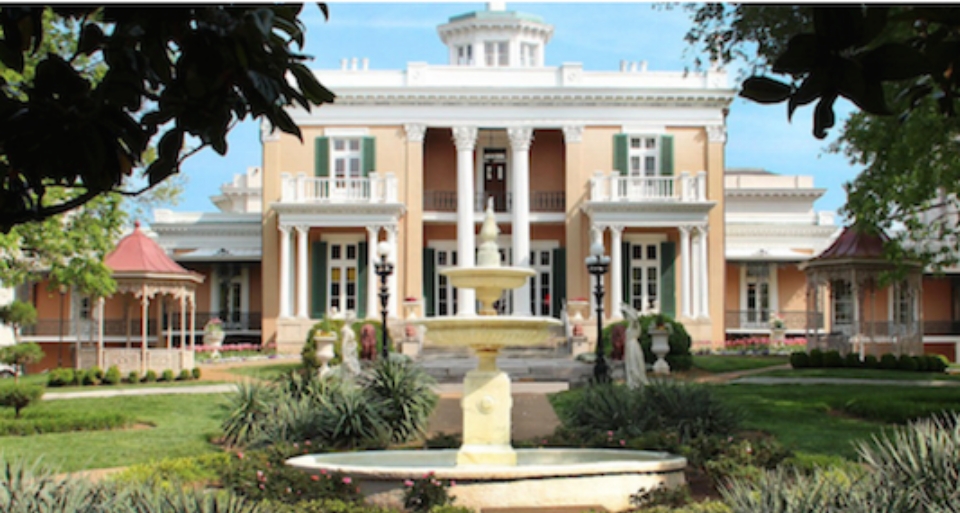 Nashville, TN
To Whisper Her Name Tour
Contact: Mark James
(Group Sales Mgr)
615-356-0501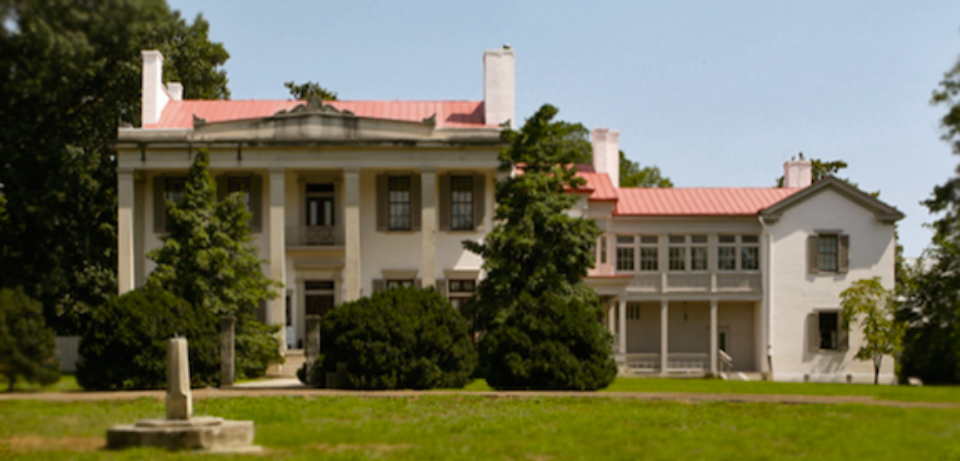 © 2018 Tamera Alexander.
All rights reserved.