the Belmont Mansion then . . . and now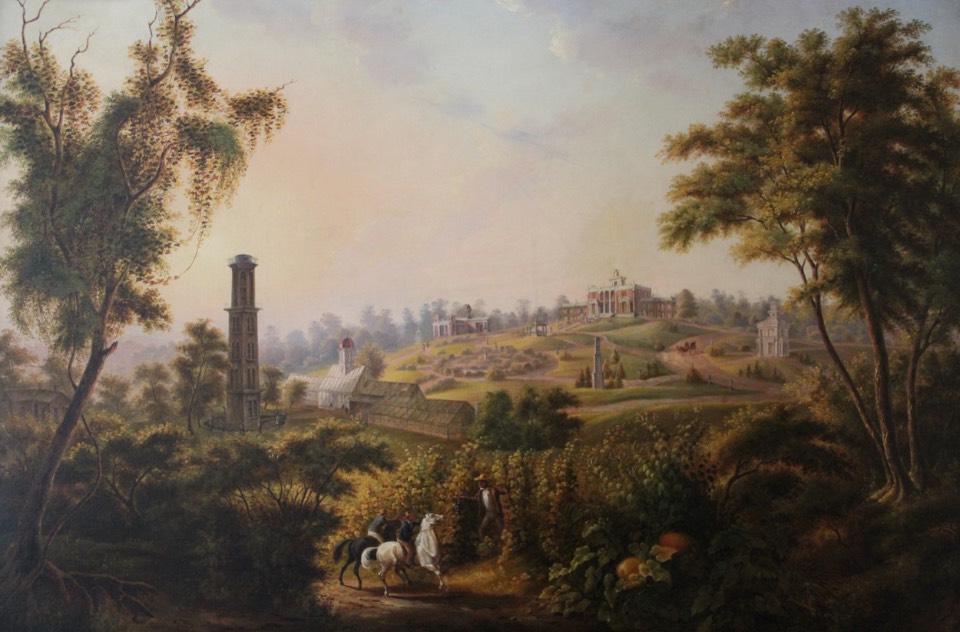 Adelicia Acklen's beloved
Belmont Mansion
rises on the hill in the distance. As we're facing the mansion, directly to the left sits the
Art Gallery
which Adelicia decided to tear down following the death of her second husband, Joseph Acklen. Sad, because it was truly a magnificent building.
Move to the foreground of the picture, and we see the
Water Tower
, which still stands today and is known as the Bell Tower on the Belmont University campus. Directly in front of the Water Tower, we see
Adelicia's "Crystal Palace"—the glass conservatory (greenhouse)
where Adelicia's gardeners nurtured and raised over 2,000 different varieties of plants and trees from all over the world. The conservatory is featured prominently in my novel
A Beauty So Rare.
And just so you know, the underground watering system described in the novel is all true! Amazing for that time of history.
In the middle of the picture (between the conservatory and the mansion), we see the circular gardens, the gazebos, and the marble statuary dotting the landscape. To the far right is the Bear House. Yes, the Bear House—where the bears were kept, of course. There was also a large aviary on the property as well, because Adelicia loved birds. And let's not forget the Bowling Alley, which is also featured in A Lasting Impression.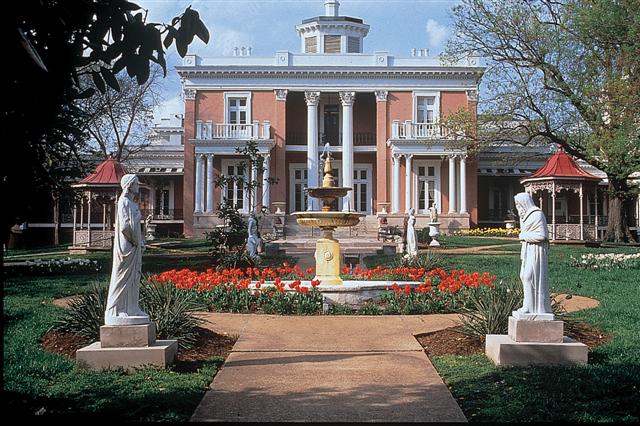 Content Copyright © 2022 Tamera Alexander
All rights reserved