Aunt Issy's Lemon Cookies
(As featured in To Win Her Favor, a Belle Meade Plantation novel, book 2)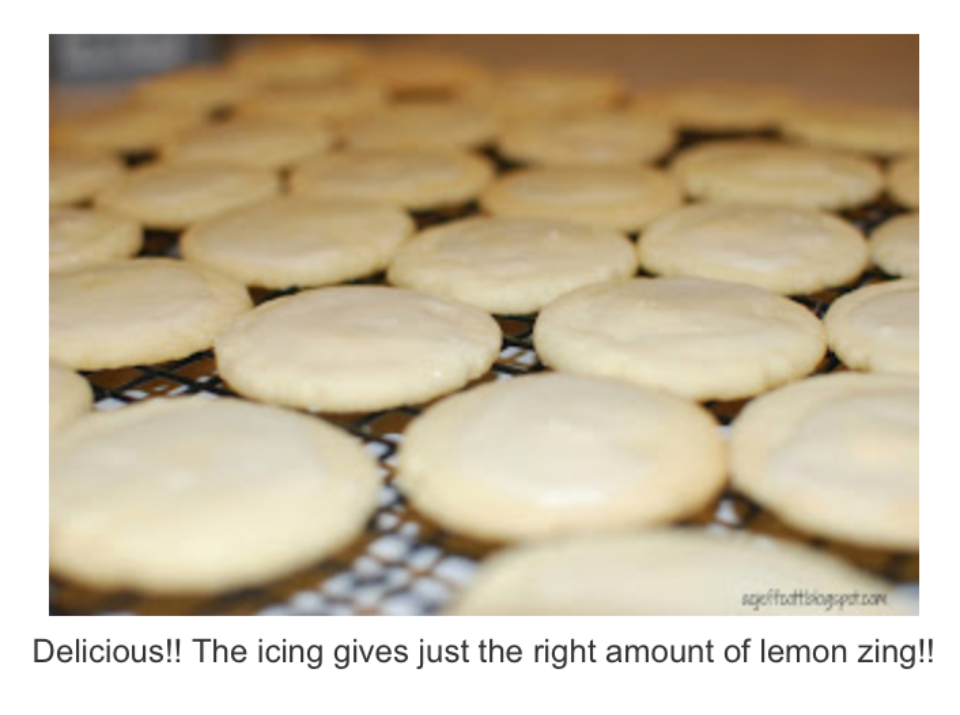 Cookie Ingredients
4 1/4 c. unsifted all-purpose flour
1 tsp. baking soda
1 tsp. cream of tartar
1 tsp. salt
1 cup (1/2 lb.) butter, softened
1 cup confectioners' sugar
1 cup granulated sugar
2 eggs
1 cup oil
1 tsp. lemon extract
1 tsp. grated lemon peel
Icing Ingredients
3 1/2 cups confectioners' sugar
7 Tbsp. freshly squeezed lemon juice
Cookie Directions:
In mixing bowl combine flour, baking soda, cream of tartar, and salt. Set aside. In larger mixing bowl, beat softened butter and both sugars on medium until well blended. Beat in eggs, one at a time, until dough is light and fluffy. Add oil, lemon extract, and lemon peel. Beat until well mixed. Gradually add dry ingredients to creamed mixture and beat until well blended. Wrap and chill for several hours.
Preheat oven to 325 degrees. Grease cookie sheets or line pans with parchment paper. Divide dough into thirds. Work one part at a time and refrigerate the rest. Roll a heaping teaspoon of dough into a ball and place on baking sheet. Flatten into a 2-inch circle with the bottom of a glass dipped in granulated sugar.
Bake 8 to 10 minutes or until lightly golden at the edges (careful not to overbake). Let stand on baking sheet for 2-3 minutes before removing. Makes 7 dozen rich and crisp old-fashioned lemon cookies.
Icing Directions:
Combine sugar and lemon juice to make a stiff paste. Set bowl over a pan of hot water to warm icing to spreading consistency. Keep the pot over low heat while frosting the cookies as the paste will stiffen as it cools.
Special thanks to Katie Rawls and her Aunt Issy for sharing this treasured family recipe.
Love this picture from a reader friend of her daughter making the cookies...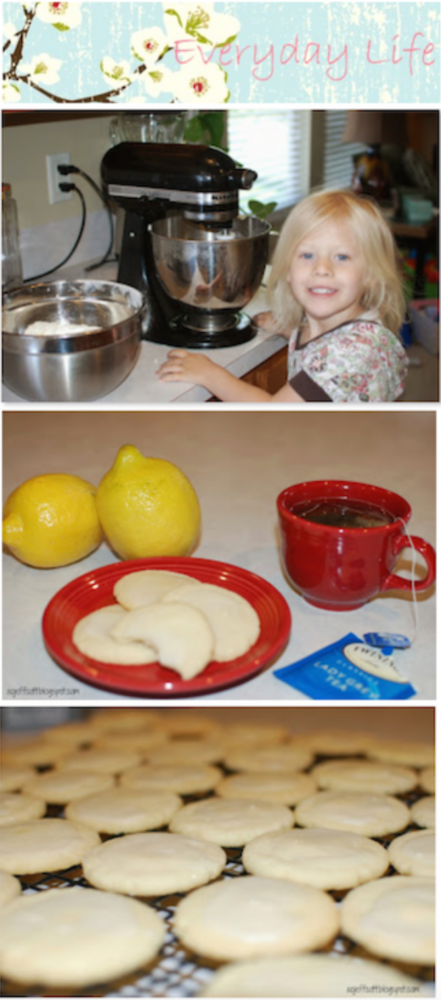 Content Copyright © 2021 Tamera Alexander
All rights reserved