(As featured in
From a Distance
, Timber Ridge Reflections, book 1)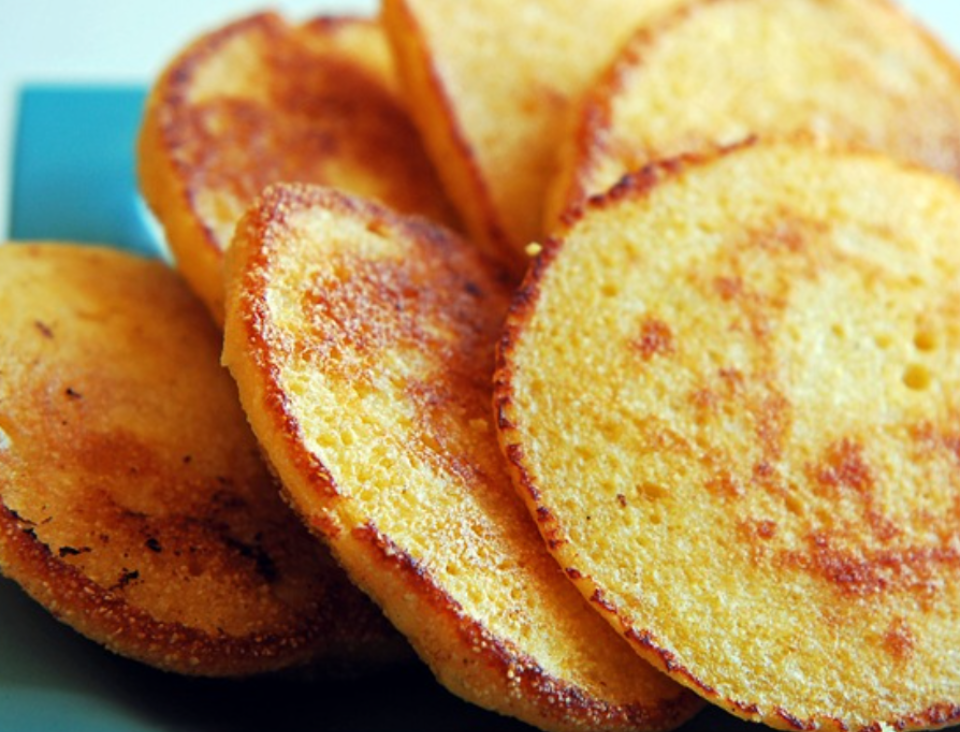 Ingredients:
1/2 cup flour
1 cup cornmeal
1 to 2 teaspoons sugar
1 teaspoon salt
1 egg, lightly beaten
1 cup hot milk
1 tablespoon shortening

Mix the dry ingredients, then stir in the remaining ingredients. Drop or pour on the hot, greased griddle or drop in iron skillet and fry to golden brown on both sides. Serve with butter and syrup as for pancakes, or serve as a bread with butter.

Serves 4 to 6.
Content Copyright © 2021 Tamera Alexander
All rights reserved