Chin Mei's Oatmeal Raisin Cookies
(As featured in
The Inheritance
, a
Women of Faith Fiction
stand-alone novel)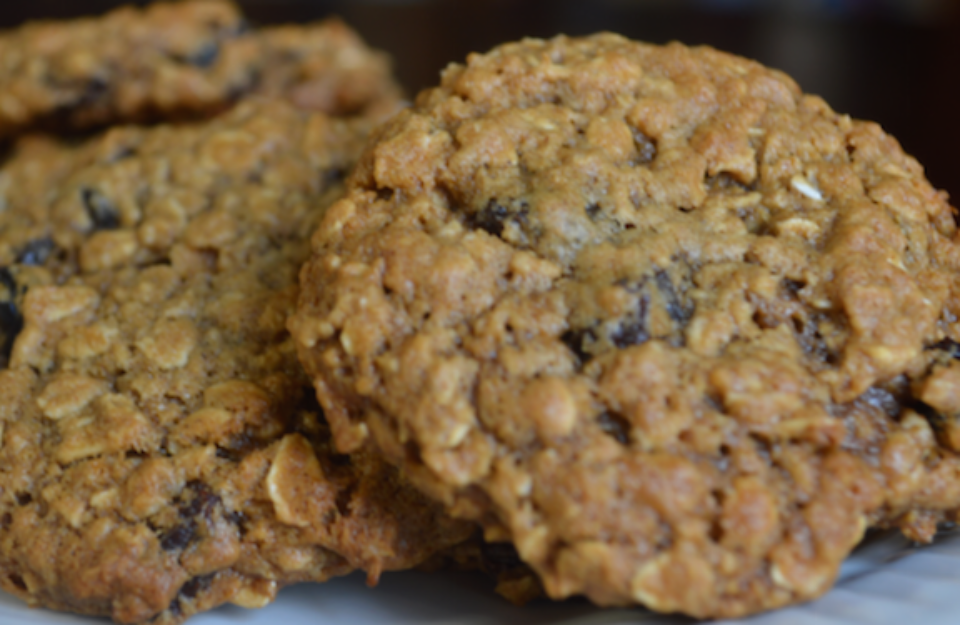 Ingredients:
¾ cup butter softened
1 slightly beaten egg
1 tsp vanilla
¾ cup brown sugar
½ cup granulated sugar
1 cup plain flour
1 tsp cinnamon
½ tsp nutmeg
1 tsp baking soda
½ tsp salt
¾ cup raisins
2 cups rolled oats

Mix first five ingredients with mixer until well blended. In separate bowl, blend flour, cinnamon, nutmeg, baking soda and salt, then mix with your wet ingredients. Fold in raisins and oats, and add nuts if you like.

Bake on slightly greased cookie sheet at 350 degrees for 11-13 minutes or until edges are slightly brown. Leave in for an extra 2 minutes for crispier cookies.
But don't burn them like McKenna might. Enjoy!
Content Copyright © 2021 Tamera Alexander
All rights reserved