Eleanor's Southern-at-Heart Pound Cake
(As featured in
A Beauty So Rare
, a Belmont Mansion novel, book 2)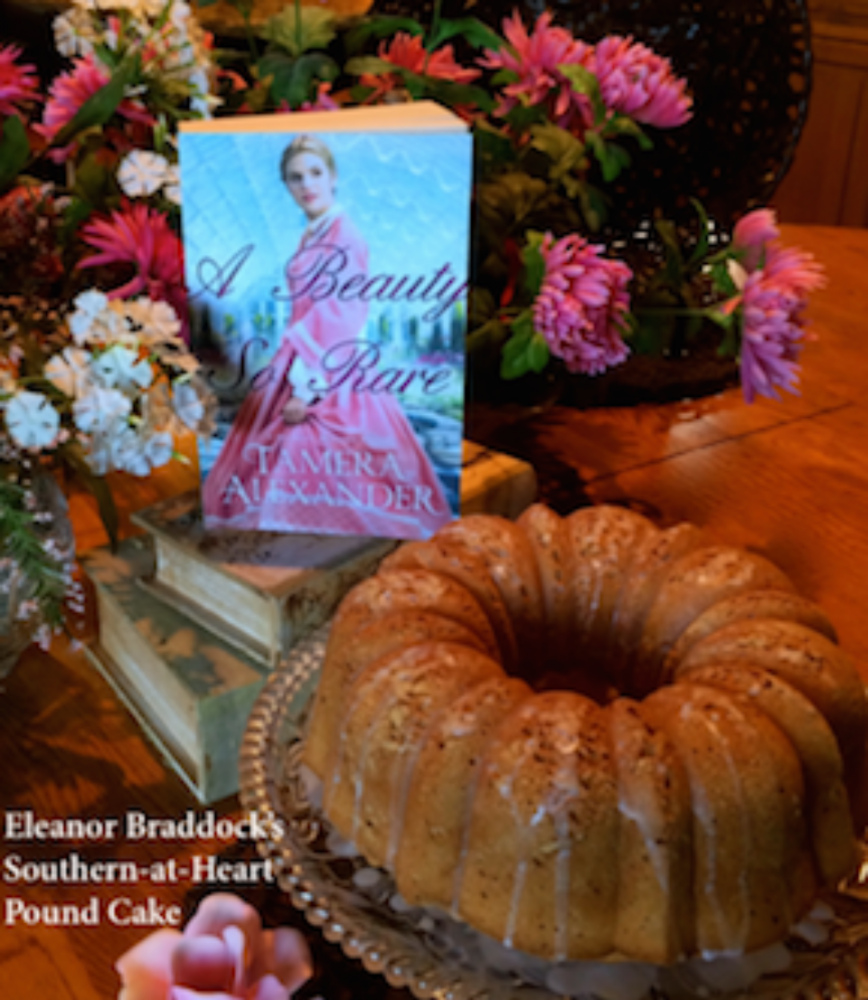 Ingredients for Eleanor's Pound Cake:
2 cups butter
2 cups sugar
4 cups plain flour
12 large eggs
2 tsp almond or lemon flavoring
Cream butter and sugar well. Gradually add eggs, one at a time. Then add flour one cup at a time, mixing until smooth. Then add your flavoring preference last. Bake at 325 degrees for one hour (or longer, depending on your oven; I baked mine 1 hr and 15 minutes) until the cake is firm and golden brown.
Drizzle with a simple powdered sugar glaze or serve plain. And no need to wait until it cools. Warm pound cake is the best!
Content Copyright © 2021 Tamera Alexander
All rights reserved