Annabelle's (and Rachel's) Buttermilk Biscuits
(As featured in Revealed, Fountain Creek Chronicles, book 1, with Annabelle)
(and Within My Heart, Timber Ridge Reflections, book 3, with Rachel)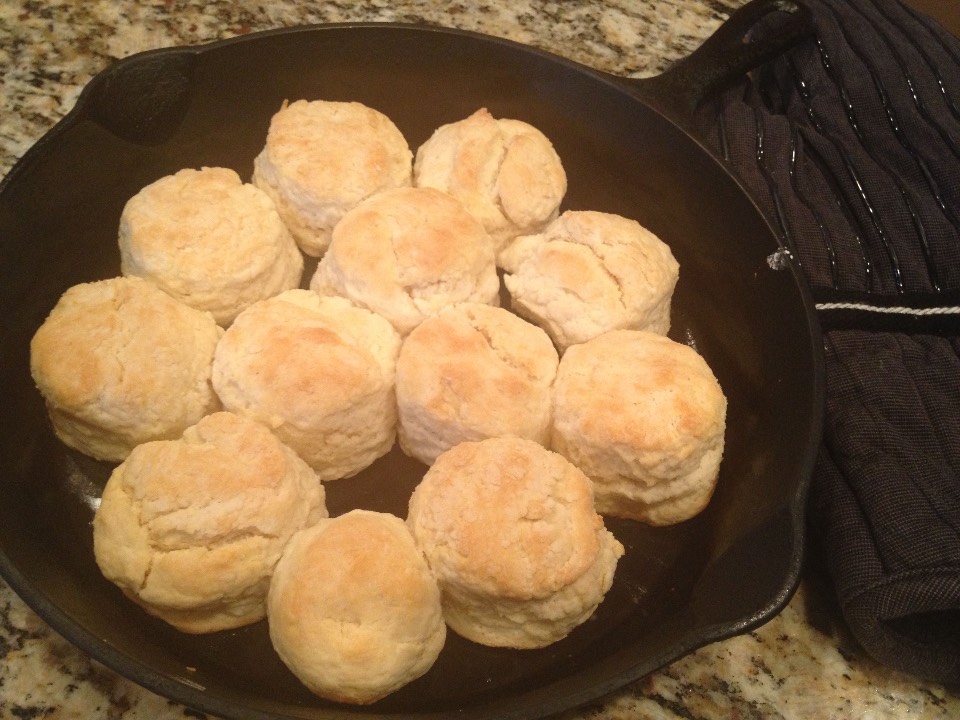 Ingredients:
½ cup cold butter or margarine

2 ¼ c Self rising flour

1 ¼ c Buttermilk

Cut butter with a sharp knife or pastry blender into 1/4-inch-thick slices. Sprinkle butter slices over flour in bowl. Toss butter with flour. Cut butter into flour with a pastry blender until crumbly and mixture resembles small peas. Cover and chill 10 minutes. Add buttermilk, stirring just until dry ingredients are moistened. Don't over mix.

Turn dough out onto a lightly floured surface; knead 3 or 4 times, gradually adding additional flour as needed. With floured hands, pat dough into a 3/4-inch-thick rectangle (about 9 x 5 inches). Sprinkle top of dough with additional flour to keep it from being sticky. Fold dough over onto itself in 3 sections, starting with one of the shorter ends.
Repeat entire process 2 more times, beginning with pressing into a 3/4-inch-thick dough rectangle (about 9 x 5 inches). Press or pat dough to 1/2-inch thickness on a lightly floured surface; cut with a 2-inch round cutter, and place, side by side, barely touching, on a parchment paper-lined or lightly greased jelly-roll pan.
Bake at 450° for 13 to 15 minutes or until lightly browned.
Remove from oven; brush with 2 Tbsp. melted butter. Be sure to have a couple kinds of jam handy too! Mmmmm… Enjoy!
P.S. Chocolate gravy goes so well with fresh (or leftover) biscuits, don't you think? Be still my heart. I remember, as a young girl, what a treat this was having biscuits and gravy on Sunday evenings after we'd get home from church. We'd hurry home to eat grilled cheese sandwiches then biscuits and chocolate gravy, then turn on the TV to watch Disney (the days before VCRs or DVRs).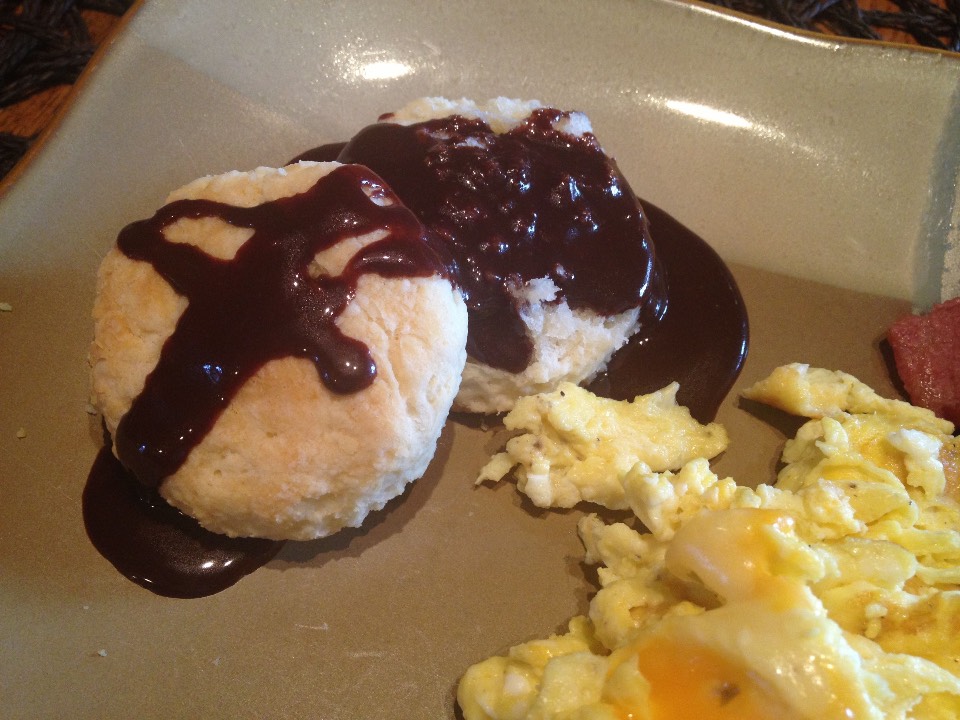 Content Copyright © 2021 Tamera Alexander
All rights reserved